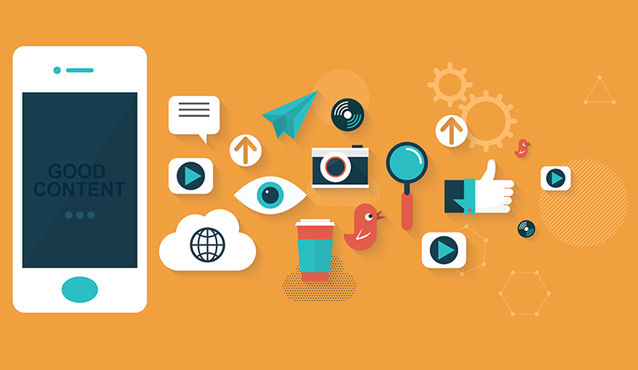 You know the content you have published is good when it drives engagement and brings in a bag full of quality leads, and ROI. Everything that you publish from a text post to a video series says all about your brand. So what are you conveying? Here's a little guide to generate good content, which consists of not just eye-catching designs but also relevant content in the form of regular updates, informative articles, interactive blogs, interesting videos and much more.
All through 2015, keeping your focus on some key content types to create a buzz about your brand and content in the digital universe will keep you ahead of competition. Videos should definitely be an essential part of your strategy this year. Even the facts say so. An average website user spends 88% more time on a website if it has a video and visitors who watch video are 85% more likely to buy your products than visitors who don't. Also, 46% users say that they are more likely to search about a product if they watch a video. That's the kind of impact of video on your consumers! Studies also tell that 74% of all internet traffic will be video centric by 2017. Statistics indicate 52% of marketing professionals worldwide say that video content brings in the best ROI. Clearly, videos are essential to reach the masses.
Don't miss a single post!
Subscribe to our RSS feed