On a Sunday morning, my 7 year old kid asked me for an onion-mushroom pizza, to be served to him within the next hour. He also gave me a clear directive to order the pizza over Facebook and not the old fashioned way, over-the-phone. I wondered how he knew food can be ordered over Facebook! It's something I must admit ignorance to. I asked him about the pizza brand he would like to order and he promptly told me what he wanted. It wasn't a very famous brand; in fact the pizza he asked for was from a local shop which had been posting pictures of delicious-looking pizzas on its Facebook timeline. I discovered that my prodigal child had already liked their page! It could only mean that they must be promoting themselves well, I thought.
Give wings to your product, get connected with Social Media
Is social media so powerful that it hasn't even missed capturing a 7 year old child's attention? It's quite a probability and I'd wanted to find out more, so I busied myself over ordering that pizza. There was only one tiny problem. I did not know how to go about the task assigned to me! I asked my son if he wished to help me out. He agreed and asked for my cell phone, logged in to his Facebook account and in a matter of seconds was discussing the sizeable pizza menu with me before finally making up his mind.
Why share this story?
A true incident, this story helps to understand how social media is blending into the lives of common people and children even. According to reliable resources, about 8 percent of the Indian population uses social media, 47 percent of them remain logged in for more than 14 hours a day. Consider This in the light of marketing a product. Other researches show that almost the same numbers of people are present in a physical market to buy a product, at an instant of time, as they are on different social media platforms.
Why is this important?
One cannot possibly discount the fact that social media attracts and engages the same number of people as in a tangible market, which is why when you tend to launch a product in the market; its social media presence increases the chances of a product getting noticed twice over. To top it all, the chances of being noticed are magnified with an effective online and offline strategy in place.
How to get best results?
It's easier to optimize your product over the internet rather than in a material market; owing to certain simple dynamics. First, you get highly targeted audience/buyers for your product. Second, you save time that is consumed in creating banners, posters, hoardings and other print and electronic media.Saving on the expenditure is an additional advantage. For example, if you wish to reach your intended audience through Twitter, without bending your purse strings out of joint, all you're required to do is – create a Twitter account and put your best pitch forward.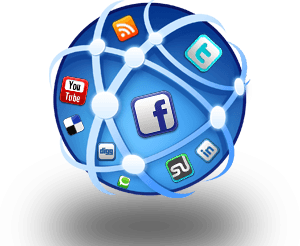 When's a good time to get started?
When it comes to social media, anytime's a good time! Should you require to market any of your products, the process becomes almost instantaneous on the social platform. Say for instance, you are a retailer and you want to get people to reach you, just make an interesting Facebook page and highlight your product or the entire range if you like. Finding innovative ways to continue adding new products to the portfolio will ensure people keep tabs on you (as well as your product) and come back for more. There's hardly a better way toreach hundreds of people in the shortest span of time.
Does it really work?
Has that question really crossed your mind? Then you need to log in to Facebook and take a long good look at the following brand pages -Coca Cola, Red Bull, MTV, Starbucks, Converse and Oreo. Apart from well-known brands, there are innumerable others that increased their business from 100 to 1000 percent owing to their presence on social media.
Tried, tested and proven across the world and the web, the efficacy of social media is hardly questionable. There are slim chances of a well thought out market-strategy backfiring on this platform and you can find thousands of live interviews over the internet corroborating this fact. So why wait? Pick a hint, get a social media profile for your product and see business pick up too!
About the author: Shrish Gupta is working as a Senior Sub Editor with a leading newspaper in India.
---