Our DNA
Pulp Strategy is a design, creative and technology agency for the digital age. The story of disrupters, adventurers, achievers and agents of change. Unearthing opportunities and creating possibilities for the sharpest brands across the globe.
Our Expertise
Integrating design, technology and content marketing to create unique consumer experiences in the digital age.
The Work that excites us
Experiencing the future of funny

Series Premier Events, Campus Marketing, Video Content, Always On Content

Future of luxury

Product Design, Ui/Ux, Technology Architecture, Product Development, Mobile Development, Web Development, Interaction Design.

Digital first

Digital Strategy, Content Marketing, E Commerce Website and App Management, Media Buying, Social Selling, Customer Engagement Design, Virtual Product Trials, Influencer Marketing

Demand more from design

Content Strategy, Digital Campaigns, Retail Identity Design, Digital Films, Rich Content Creation, Customer Experience Design, Campus Marketing, New Product Launch, eCommerce Content

Everyone learns online

Strategy, Product Design, Interaction Design, Development, Implementation, Content Management, Multi-Language Capability, Product Management, Marketing Strategy, Data Analytics. Campaign Management.
Start a Project
Our superpower
Digital transformation of your consumer experience.
We believe that the ability to innovate defines the future growth of your brand. 2020 is a defining year and has triggered transformation to digital in commerce, marketing, design and product innovation. Part agency part consultancy, and your strongest partners in implementation. We solve digital challenges, craft experiences delighting your consumers and help achieve your business goals.
Looking to transform your Business?
Let's Talk
AWARDS & recognitions
Our work is recognized by major awards bodies globally. We make an impact not simply because we can, but because we want to.
Our Products
Powerful technology products for mid and small level enterprises in the digital world. Simplifying technology adoption our SAAS products merge imagination and technology to help businesses grow in an age of digital transformation.
Instappy - SAAS based DIY native mobile app creator
The most powerful rapid mobile application development platform around, Instappy enables businesses to build stunning, affordable mobile applications for Android & IOS packed with powerful features. No coding required. Ecommerce apps with Inventory management. 100+ Languages.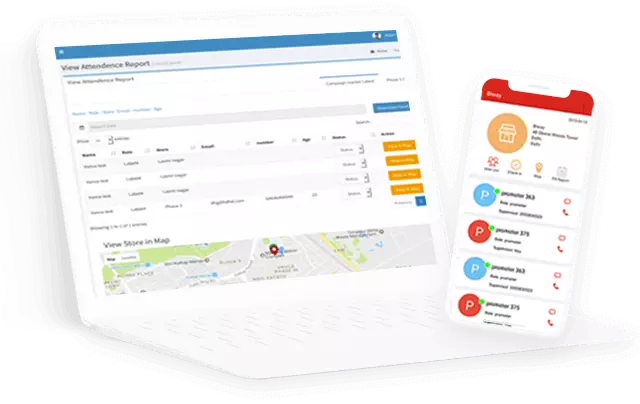 Instappy - Sales Tracker
A comprehensive solution that enables businesses to stay on top of their sales teams at all times. Built for a remote working environment it helps manage multiple sales teams at once in a structured, transparent, and efficient manner. It allows for the creation of a single point of access to information, streamlining processes that currently involve multiple software applications.
Have a project for us?
We help the world's busiest companies succeed in the digital age.