Here are 6 reasons why
After the big decision of taking your business social, the bigger the confusion of choosing the perfect social platform takes over. Never mind if Instagram is on your list or not, after reading this article you will surely think of giving the platform its due place in your marketing strategy. Read on as we unveil the power of Instagram and the wonders it can do for your business!
Statistically speaking, Instagram boasts over 500 million daily active users and has tremendous potential for marketers. But its true potential lies more in the user behavior. 70% of users look up a brand and 62% of users follow a brand. That means Instagrammers like to connect and engage with brands.
If this wasn't a strong enough reason to add Instagram to your marketing strategy, here are 5 more to help you call the shot!
Reason 1: Not much clutter to break
Already pumped up about Instagram marketing? Here's where it gets better - Only 36% of marketers use Instagram, compared to 93% of marketers who use Facebook. That means more mindshare to capture with less competition. So all you have to do is find the right mix of content for your audience. Result? Boom! Engagement and sales both go up, even without the need for a hard push or sales pitch. Aha! It's the marketer's dream come true.
Reason 2: Instagram Ads influence purchase behavior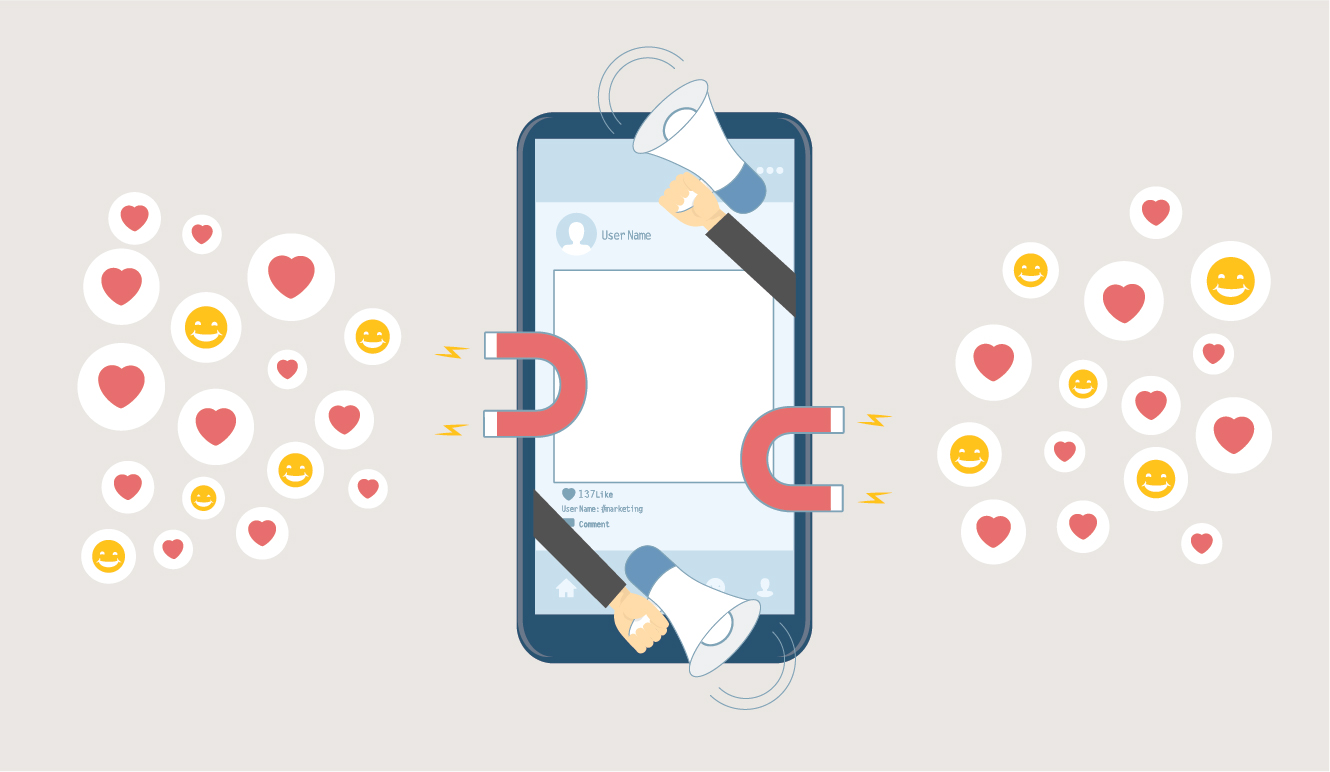 If you are looking for a good time to start using Instagram ads, now is surely the best time. 30% of Instagrammers have purchased a product that they had first seen on Instagram. This means users are actively looking for products and services. New advertising methods like Instagram Shopping have boosted the value of advertising and increased ROI on Instagram. Instagram continues to prove to be an increasingly valuable advertising avenue. As more marketers begin to realize the platform's potential, it is better to be one of the early adopters of Instagram ads and start now.
Reason 3: Instagram Stories can tell your brand story
Instagram Stories make your brand more relatable. It is a great way to build a brand personality and let people discover the human side of your business. If consumers see you as more than a business looking to just sell, this will help in building a rapport, trust, and credibility with followers. A good idea would be to show behind-the-scenes insights into your company by putting up videos of how products are made, having Live Q&A sessions, to name a few.
Reason 4: It is an influencers' platform of choice
While collaborating with influencers, Instagram should be the very first step even if you are taking an omnichannel approach. 80% of Influencers Prefer Instagram for Brand Collaboration. The power of Influencer Marketing is incredible. It can help you get access to audiences that you wouldn't normally reach. It can increase your return on investment, taking your brand engagement and sales to a whole new level.
Reason 5: Improve your visibility with Instagram Hashtags
Using relevant hashtags can help you to break the clutter. You may be a big brand or a small new business on the block, you can get your Instagram marketing work harder for you. Use of Hashtags aid content discovery and optimization. An analysis shows that posts with at least one Hashtag have 12.6% more engagement than those without them. Also, as user-generated campaigns have become a popular way of brand engagement, Hashtags continue to play an important role in the acquisition and promotion of Instagram content.
Reason 6: Getting creative pays off
Instagram is one platform that gives brands a chance to get creative like no other medium does. In fact, with its new updates, it has included new features like Reaction emoji, IGTV, categories, and collections along with existing features like Insta Stories, Live Photos, and more. For example, nearly 50% of captions and comments on Instagram contain at least one emoji. Imagine the scope using emoji alone offers. Instagram gives you ample opportunities to come up with attention-grabbing campaigns to add followers and new customers with vivid images, interactive videos, cool contests, shout-outs, and more.
Instagram has incorporated the most sought-after features and continues to evolve as a great platform for marketers. Today, brands are paying more attention to the platform than ever before, and rightly so. Building a presence on the platform cannot be stressed enough. So if you want to leverage the power of Instagram, it's time to get your hands dirty and come up with a sound Instagram marketing strategy for hands-down success.
Source- Sprout Social
---