When was the last time you Google-d a term that seem to show too often on social media and found the meaning on the 'urban dictionary'? You need not speak that out loud, but chances are it wasn't long ago.
ICYMI, American sprinter Maurice Greene after acing the 100-meter dash at the Olympic trials in Sacramento, with a shriek of joy, pointed to the tattoo on his right biceps, a stylized lion whose mane shelters the letters GOAT- The Greatest of All Times. That was year 2004.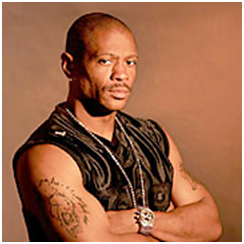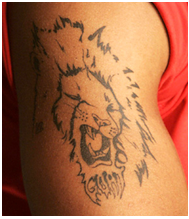 Today, we won't be surprised if it's time to update the Oxford Dictionary with the millennial vocab. Check if you are on fleek. No one's watching!(wink)
Blame it on FOMO or the sudden domination of the marketplace by 22-year-olds, brands are fast moving from corporate to cool, hopping on to the millennial bandwagon, evengoing as far as adopting the Gen Zlingo. And why would they not? According to Smart Insights, by 2017, 89% of marketing leaders expect customer experience to be the primary basis for competitive differentiation.
So, how is 2017 going to shift gears in marketing?
1. Content that's 'exclusively-for-you'
Personalization is the key to make your audience sit up and listen. And obviously, by personalization, we don't mean starting every paragraph of your content with a name.
Personalized content talks eye-to-eye with your consumer. It speaks like a geek to a tech-lover and like a glutton to a food-lover.
Brands are diverting all their energies to create meaningful conversation evolving with the consumer journey. Think of your local convenience store from where you buy things for your daily needs. The store owner remembering the soap brand we love, the type and quality of rice we prefer, and even our monthly grocery budgets, makes us get to a level of comfort with his store.
With brands going online, acquiring customers and to keep them coming back, is a struggle 'too real'. However, the key is still the same- letting your customers feel special, with content curated 'exclusively for them'.
Don't we love it when our favorite online holiday planner starts the conversation with –
Hey Joe! We hope you loved your stay at the Moonlight Resort, Maldives last February. Looking for another romantic couple holiday?
The experience starts by pleasantly taking you aback. (They remember!) And smoothly leads to another deal.
Brands like Groupon, for example, hit the bull's eye with tailored storytelling as per the history of the consumer. If you bought a spa deal from them, you might get e-mails with subjects something like,
Your favorite Med Spa at 77% discount- Go Grab!
Expect more innovation taking personalization a level-up, helping brands ace engagement and win consumer advocacy.
Trend 1: We might see, personalised messages connecting the in-store and online shopping experience. A consumer browsing a brick-and-mortar store for digital cameras, gets picked up by Beacons. Back home, he gets targeted e-mails on deals and discounts on digital cameras.
2. Content in groovier outfits
Who thought a picture sharing platform with bizarre filterswould make businesses tweak their communication strategy? With Forbes launching its 30 Under 30 List on Snapchat and National Geographic using Facebook 360 degree video to give us a ride over the Victoria Falls, we know the ground has shifted already.
Trend 2: 2017 is going to be the year of ephemeral stories. Snapchat Videos, Instagram stories and Facebook Live willstay TOM for brands. Look out for brandedInstagram stories, Snapchat videos and Facebook Live Videos with a lifetime of maximum 24 hours consumed in near real time.
"Live video will be hot in 2017 because it lets brands engage with audiences in a way that's immediate, unscripted, unedited and more authentic than "canned" content", says CIO.
With that, marketers and creatives alike will get experimentative with content formats bringing in newer, more creative forms of motion graphics, animations, and video for a richer experience. Prepare to witness more and more real-estate and large equipment brands using 360-degree videos.
Active content like Internet polls, JavaScript applications, animated images, ActiveX applications, action items, streaming video and audio are also quite promising when it comes to lead generation, lead nurturing and a creating a successful consumer journey.
Trend 3: The time is ripe for video-led e-mail marketing stirring the B2B landscape for good.
3. Brand to Consumers- 'We love you talking'
You are having a hard time deciding between two dinner dresses on an ecommerce platform. One of them has two customer reviews, and the other does not have any.
Chances are that you have clicked the 'buy' button on the former.
Businesses are now realizing that more than creating content, it's important to create opportunities for content creation. Your audience is no longer interested in passive listening. Infact, it has the intelligence and the tools to participate.
Brands that only talk about themselves don't really make the best content marketing examples."Content marketing is like a first date. If all you do is talk about yourself, there won't be a second date", says David Beebe, VP, Global Creative and Content Marketing, Marriott International.
The best forms of marketing trigger consumer advocacy. By facilitating interactions between your current and future customers, you can increase the authenticity of your marketing.
When Philips wanted to position itself as the best styling solution for young India, it created #StyleTurf riding on the topically relevant and hot trend of selfies back in 2012. The campaign drove real and relevant conversations from style conscious Indian youththrough Campus Marketing and extensive Social Media engagement. This powerful stream of advocacy from users in the form of vibrant, product-centric images drove a positive shift in consumer adoption making the campaign one of the most emphatic examples of user generated content.
Will 2017 see UGC getting a face-lift?
Well, the year will witness this powerful form of marketing serving a more significant purpose.
Trend 4: UGC will now add to your data bank helping you analyse your customer type, preferences, location and behavior better. This again proves the importance of image sharing platforms like Instagram for your brand presence.
Trend 5: It's time brands learn using hashtags intelligently. The year demands to see more personal and actionable hashtags in branded campaigns.
4. We-know-for-sure-what-you-like kinda content
The year is critical for brands to look at building buyer persona to analyse content performance. With customer expectation growing out of bounds and patience for unrelated content running low, it's imperative that the right content reaches the right audience. And to ensure relevance, brands should have the aptitude to analyse consumer data.
Today, users know and have accepted the fact that brands have been collecting their data. Infact, they expect brands to use this data to curate content that matters to them.
According to Exchange Wire, content creation resources should only be roughly 15% of the total content marketing budget; and the remaining 85% should be allocated towards distributing that content and providing your target consumers with value-led advertising (or content) experiences.
"Consider a brand that deals in music. For its first cycle of e-mail, it sends out an inspiring newsletter in 3 slight variations.
Newsletter 1 carrying a video of a person playing a piano hits 1000 in boxes.
Newsletter 2 carrying a video of a person with a guitar hits 1000 inboxes.
Newsletter 3 carrying a video of a person with a saxophone hits 1000 inboxes.
Data: The click through rate says that the newsletter carrying a video of a person with a guitar remained the most successful. However, the one with the video of a piano was received well among 35-55 year olds.
Optimisation: The company now knows that it needs to create guitar-centric content more, while targeting 35-55 olds with pianos.
Data: Furthermore, data also revealed that 20% of these videos didn't go beyond 34 sec. Internet issues, probably.
Optimisation: For the next cycle, the company released a quick-loading version of the video in the form of a slideshow."
Trend 6: More and more brands will carry out the critical steps – data, measurement and optimization for the effective distribution of content.
2017 is expecting a more matured landscape for content marketing where brands prepare their strategies for an intelligent audience. It will be interesting to see innovation in the style and form of content with brands dishing out cool ways to not only targeting huge numbers but also striking the right chord with the audience.
---