As the marketing landscape has changed, videos are definitely dominating digital content consumption today. A video is projected to claim more than 80% of all web traffic by 2019. Clearly, it is not just the present but also the future of content marketing. But when it comes to using videos for marketing your brand, having a sound strategy based on facts, statistics, and past learnings is essential. So, if you want to understand the what's, where's and how's of marketing through video content, this love story will tell the tale
Chapter 1: It was love at first like!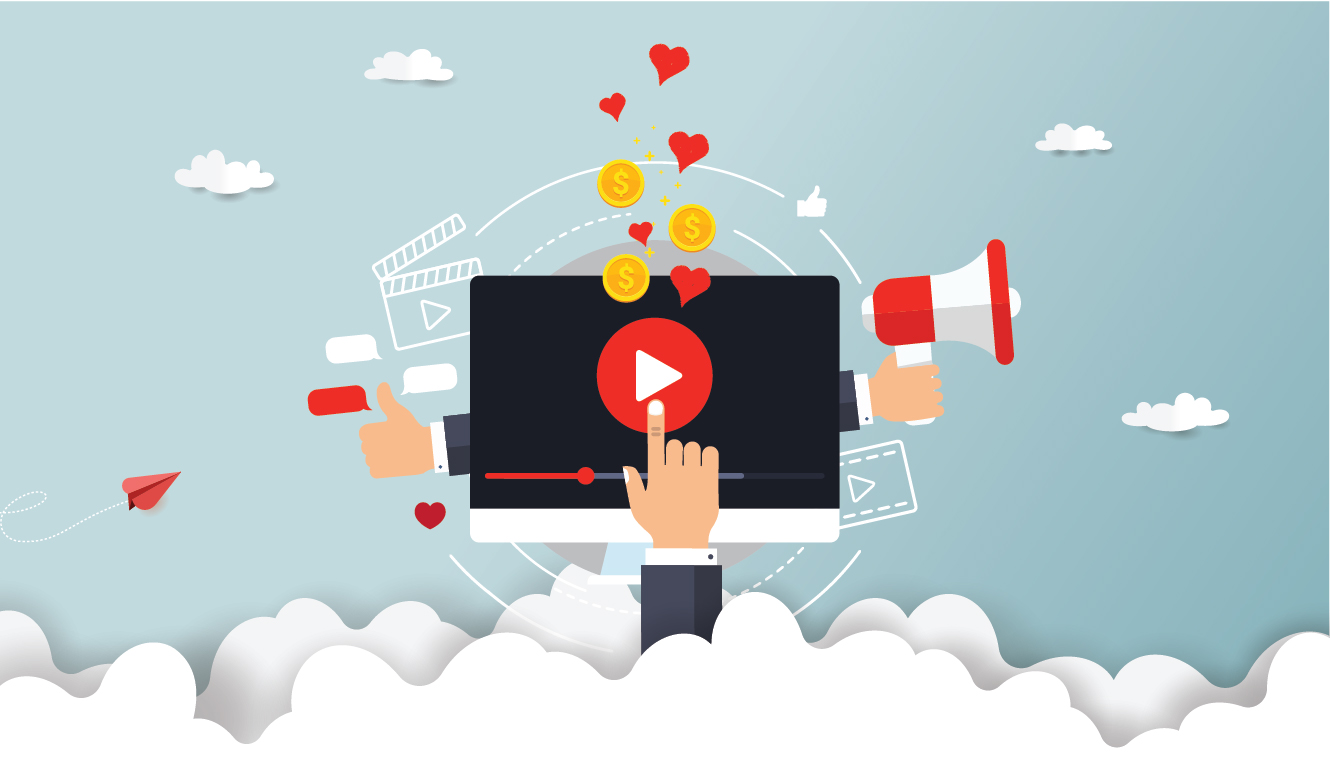 According to Hyperfine Media, one-third of all the online activity accounts to watching videos. It's no surprise that people watch a lot of videos, around 32 videos every month! The reason behind the popularity of videos is definitely not a mystery - they are fun to watch and share. Talking of the attributes of social media and its compatibility with videos, it's a match made in heaven!
To back this up, here are some numbers - YouTube with more than 5 billion daily video views remains unbeatable and the second is Facebook with around 500 million. Between Twitter and Snapchat, 82% of Twitter's audience watches video content while Snapchat claims to generate 10 billion video views every single day.
Chapter 2: How deep is your love?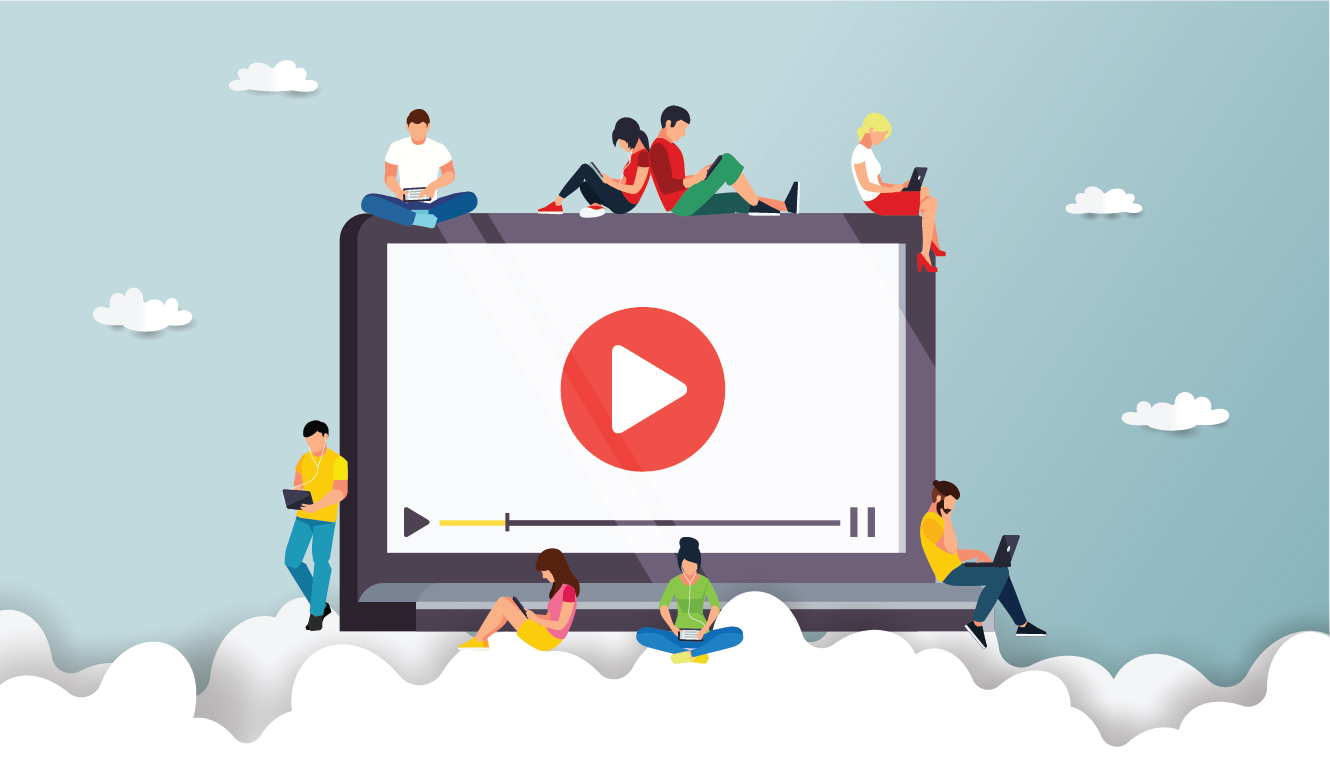 It wouldn't be wrong to say that video content is the most important pillar of modern-day content marketing. Just scroll through your social media feeds and you'll see that it's filled with different types of videos. Apart from DIYs, tutorials, animations, short stories, webisodes, brand videos, and product demo videos, we also see innovations like interactive videos and active tiles that brands use to engage with their target audience.
If you have just been flirting with the idea of using videos, it's time to get serious!
Chapter 3: Let's go places together!
Video Content is created based on the preferences of social media users and influencers on different platforms. Let's look at the types of videos that work best on each platform.
YouTube: It is the best platform for video marketing. Detailed and explanatory videos can be shared here. Brands should engage the audience through DIY videos, explainer videos, video tutorials, testimonials, and behind the scene videos.
Facebook: A good idea would be to use funny videos, DIY tips, unboxing videos, live videos, product promotions, and heartwarming videos to engage users on Facebook. Short and shareable videos get more likes, comments, views, and shares.
Twitter: Being a shorter content platform, the Twitterati prefers news over other types of content. When creating videos for Twitter, it is seen that content pieces like teasers, announcements, advertisement, promotional, education, and user-based content get maximum eyeballs.
Instagram: Short and engaging videos that are pleasing to the eyes make good Instagram content. Brands have also started making good use of Instagram stories and IGTV.
Snapchat: As it is a real-time social media marketing platform, consumers can get direct access to live launches, events, trade shows, musical events, and social events through snaps. Snapchat features like filters, text, bitmojis, and geofilters, tend to create huge engagement. Brands can also showcase some private or behind the scene content to provide something unique to Snapchat followers.
Chapter 4: The villains call for some action!
After making a strategy around what video on which platform, all you need to do is look at some specific platform-wise best practices to avoid villainous goof-ups!
Here's a cheat sheet for you -
Chapter 5: The happily ever after!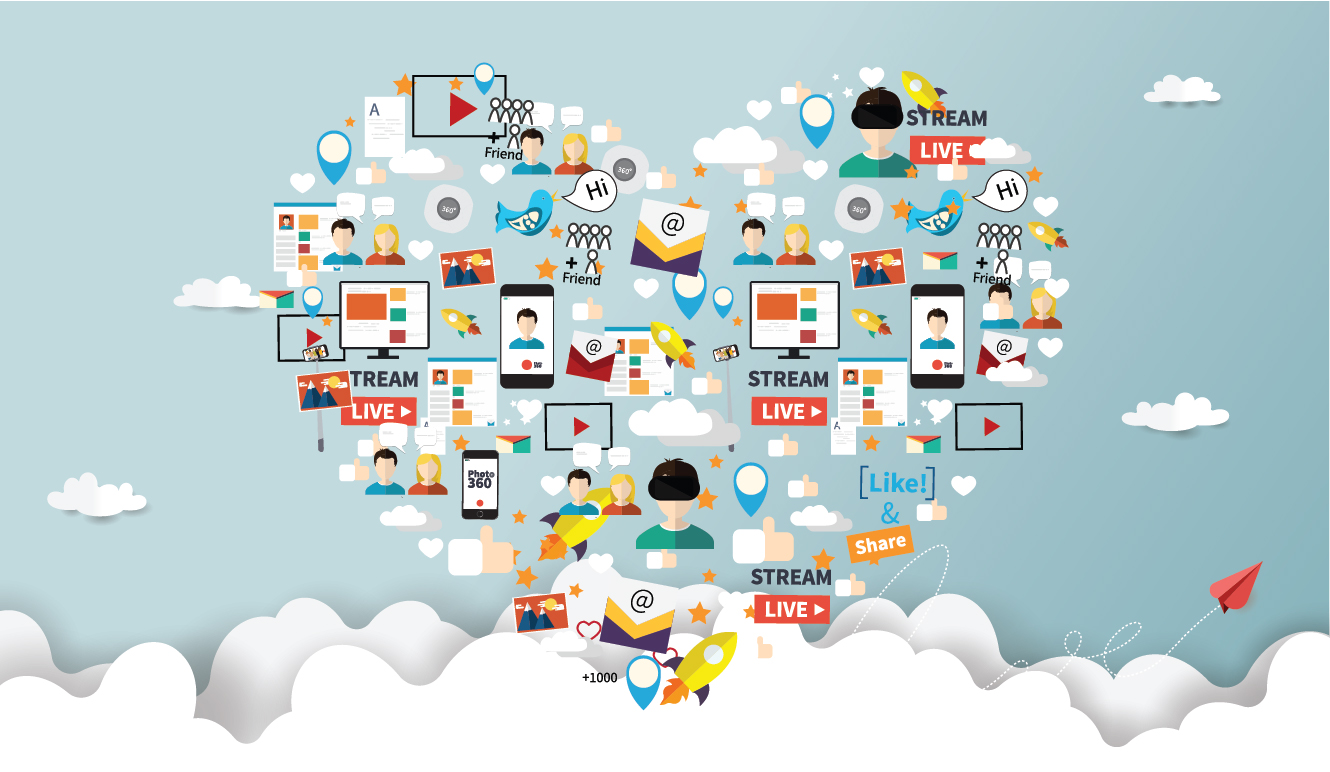 Some experts say that social media can help you attain only your marketing objectives, but here's a secret we want to share! Add in some videos to your social media content strategy and your sales are sure to start rocketing. Don't believe us? According to Forbes, 90% of customers say that their purchasing decisions are influenced by product videos. This insight surely opens up avenues like influencer videos, reviews, testimonials, unboxing videos that can find a place in your content marketing mix.
In reality, a truly happy beginning lies in the success of your campaign. Making videos the hero of your content strategy is the most effective approach to attain your marketing objectives and sales goals. Having said that, the platforms and their dynamics are constantly evolving and so is the creativity of marketers. Today, ideas need to integrate with consumer insights, emotional triggers, and executional excellence. Hence, the only way to stay on the top of your social media game is to constantly innovate and experiment with mediums, platforms, and stories to see what clicks with the consumers.
Source: Forbes, Campaign Monitor, Inc.com
---