The world's gone online and so has everything in and around it. In times such as these, the online content becomes the lynchpin of every activity that triggers sales through manifested marketing methods. The social media managers and content curators have started making excellent use of social media platforms and digital marketing widgets to provide businesses with the leverage that allows brands to scale greater heights. In addition, the concept of digital marketing also drives the search engine rankings to the hilt.
Listed below are trends that will help you catch up with the hoopla of digital marketing and its role in enhancing the search engine rankings.
Mobile-friendly approach for the website: Optimising your website and making it search friendly in nature should be the top-most priority for any business organisation. In a bid to provide a flashy online experience provided to your present and potential clients make sure you do not tamper with the technical intricacies of your website. Even better, if you the concerned website could be accessed across all operating systems and platforms without any hassle, including mobile phones.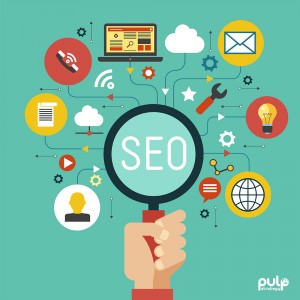 Search Engine giant Google relying more on the organic methods: Bygone are those days when inorganic methods of SEO proved to be instrumental in enhancing the search engine rankings. In addition, the content uploaded on the digital platforms need to be qualitative and keyword-centric at the same time. Ever since the change in the algorithms, the crawlers tend to analyse the cognitive content before deciding on the search engine rankings. This, is turn, is benefitting the targeted audience as well. For instance, social media content is allowing organisations to make more marketing decisions, Twitter search engines is pushing more optimised tweets and a testing culture has been implemented for all the digital marketing teams.
Shift in focus from an online experience to a more human experience: Facebook and Google have been working on providing their users with a more human experience to their users rather than a plaintive online experience. The years to follow will further witness a sea change in the digital marketing trends; proving to be more engaging in nature.
Thus, the crux of the matter is that no matter how technologically-driven we get in the years to come, it shall all finally boil down to the value we are able to add and provide to the society via tools that we have at our disposal. For this to happen, we must turn to an already existing era of smart digital marketing.
---