Robert Rose, an author, speaker and a senior contributing analyst once said, "Traditional marketing is telling the world you're a rockstar. Content marketing is showing that you are one."
The whole idea of selling your products and services begins with an excellent content strategy that capsulizes variables such as content in the form of infographics, videos, words, GIFs, images et al. Apart from engaging the audience through images and creative writing, published content should also be able to drive your target audience towards real-time buying. To simplify things further, online content brought into the equation the SEO formula, better known as Search Engine Optimisation.
Listed below are a few exponents that entail a successful content marketing campaign.
Dedicated Engagement: Hiring a dedicated content writing agency helps you to concentrate on your core business instead of utilising your resources on its peripherals. It precludes stale content from going on the web and keeps the buoyancy of your brand, website and content in good stead. In addition, agencies tend to adhere to strict guidelines set by search engines to maintain the quality of the content; thereby helping your website to rank higher on the search engines.
Debarring Duplicity: A creative writing agency knows best about the involutions of content marketing. Apart from keeping cases of plagiarism at bay, the agency makes way for intricately woven keywords; thereby helping your business rank higher on the search engines. To add to the tally, it also prevents your web page from sinking deep into SERPs.
Enhanced Visibility: The only best way you could sell your product and service over the internet is by informing your potential customers. This can only be done by ensuring the visibility of your website over the internet through a set of keywords that tend to determine resonance with changing algorithms. Seasoned campaigners know the best way to include desirable keywords coupled with generating an optimum density; thereby creating a perfect interlock between them yields desirable results.
Who Moved My Cheese?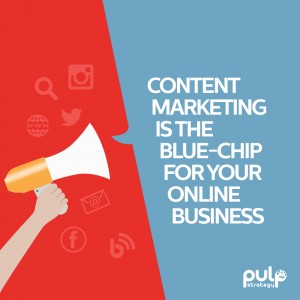 The rampant movement of content pilfering has compelled business houses to seek assistance of content managers to determine the provenance of the content. In addition, with the social media platforms spearheading a whole new era of content generation; it almost becomes mandatory to track the source of the generated content. A tad indecisiveness will see your website getting into Davy Jones's locker.
Content IS Your Blue-Chip Stock
A schematic approach towards online content opens a floodgate of opportunities for your business over the internet. Thus, investing in a reliable creative design agency is like providing your products with the much-needed leverage for a successful venture. It's your blue-chip stock that'll yield rich dividends in the face of growing complexity.
---