Social media platforms are an excellent means of reaching a wide variety of audience, and they let you build a real relationship with them. These platforms are also great for promoting your website's content.
However, do you ever pay attention to your social media performance? By that we mean, is your social media presence working towards expanding your business and getting you the kind of audience that you need?
Never considered that, have you? Well, it's time to. And in this post we'll take a look at the three most important indicators of your social media performance: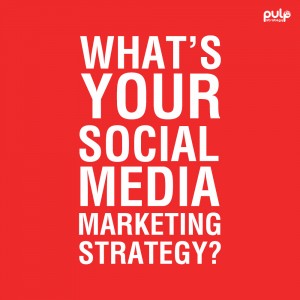 A. Key Performance Indicators (KPIs): Your KPIs are absolutely critical to understanding the robustness of your marketing strategy. If you are a customer focussed business establishment (B2C), your KPIs will include shares, likes, retweets and user comments.
Monitoring how many of these you get and from what kind of audience will decide if your marketing strategy is on the track it should be. On the other hand, if you are a Business to Business (B2B) establishment, your key performance indicators will include web traffic, clicks and visitor conversions.
Therefore when reviewing your KPIs, look at the trends they are throwing up, what content pieces are getting the most likes and comments and shares, what their subject is, when they were posted (time of posting is an important factor in getting the requisite number of views), what sort of audience the posts targeted etc.
Understand all the numbers, so that you can tweak your website content to make it even better and even more targeted.
B. Republishing content: Reviewing your KPIs will help you identify your best performing content. Once you've identified them, consider republishing these pieces. You can do this by posting to different time zones than the ones you posted to before, to groups you haven't posted to earlier, and by using alternate social media handles. Of course, be careful not to re-post time sensitive content, as they are useful for a particular day or time only.
C. Evaluate your social media profiles for effectiveness: It's always a good practice to have as many completed social media profiles as possible. However, you must also periodically evaluate them for the kind and number of visitors they are getting to your website.
If, after such periodic evaluations, you find that some of your profiles aren't performing to their fullest potential, try and identify the reasons behind the trend. Is it because the profiles simply aren't interesting enough? Or have they become too old and irrelevant? Are they misdirected? Find answers to these questions, as they will help you tweak, re-write or even let go of some or all of your social media profiles.
Therefore keep the above pointers in mind. Social media is an extremely exciting platform, staying active on which takes regular writing, re-writing, performance analysis and updating.
---