What is Brand Activation in Marketing?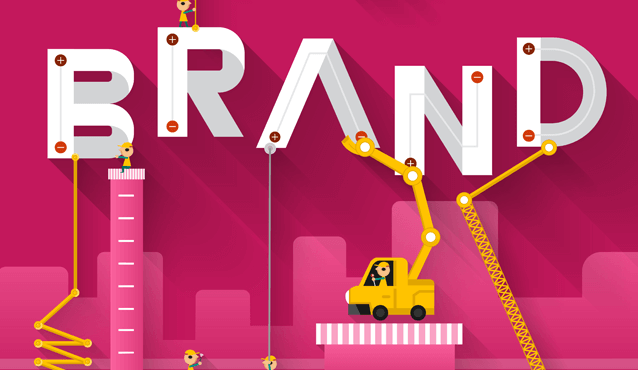 Brand activation is a new marketing approach that creates an interactive and engaging experience for consumers. It helps drive consumer actions through concepts like experiential marketing, which are highly effective with millennials and Gen Z specifically. Unfortunately, brand activation is often misconstrued or confused with more general branding strategies. The confusion is understandable: building awareness and connecting to an audience are the focus of most marketing initiatives.
Why do you need it?
With the rise of technology, it has become more critical than ever for businesses to engage with consumers emotionally. The way you convey your story should be tailored to each available platform; this could include advertisements, social media posts and product labelling- but there's nothing like allowing consumers to interact first hand! Use a mix of in-person interaction, digital media or tactile experiences depending on what will best help them understand key messages about your brand.
In the past, brands that didn't resonate with their audience on a personal level were considered less successful. In today's world of business, though modern consumers value both professional and personal relationships equally when deciding to buy from a company or not.
Why is Brand Activation Important?
To remain relevant, brands need to grow their brand in the long term. They should ask how they can engage with people and differentiate themselves from other companies on an emotional level. Brands must also ensure that they're growing faster than competitors or staying ahead of them throughout this disruptive era of marketing. When it comes to building a rapport with customers, maintaining professionalism is critical. Not only does the company need to know what its audience thinks, but it should also interact with them in an honest way to get feedback and improve its products and services.
According to HubSpot, brand activations are one-off in-person events that create a lasting emotional connection between a company and their target audience.
A brand activation strategy can be a great way to get your audience's attention, generate interest from new audiences and redefine how existing customers perceive you. By promoting different aspects of your business in an engaging environment, people will feel more inclined towards buying products offered by the company.
Types of Brand Activation –
Brand activations can take several forms. Here are some of the most popular brand activation services:
Experiential Marketing:
In today's age, experiential marketing is the most effective way of reaching millennials and Generation Z, who have grown distrustful of traditional marketing. Experiences matter a lot to the young portion of the population, so it is one of the best ways to leverage brands' experiences. Experiential marketing is a strategy that brands use to engage with their customers. It allows the customer to experience and interact with your brand, its ethos, and culture through immersive events where they can get in touch with products/services while still providing an interactive experience for them. It is probably the most crucial part of a brand activation strategy.
Sampling Campaigns:
Providing customers free samples of the product/service is a tactic well-known. It allows them to experience what you have to offer first hand before committing themselves and often leaves them with a newfound appreciation for your brand. This also helps in connecting with your audience and building trust. Sampling campaigns are an excellent way for people to experience new products and services without paying anything, making it a perfect old-school form of experiential marketing.
Trade Shows and Industry Events:
Trade show marketing is an exhibition where companies in a specific industry showcase and demonstrate their new products and services. Trade shows usually are only open to those people who register, company representatives or members of the press. With this type of audience, these events facilitate meaningful conversations between companies, competitors and consumers alike. Trade shows are evolving from traditional networking events into immersive experiences that excite consumers.
In-Store Retail Marketing Activations:
The in-store brand activation strategy allows customers to explore and interact with a product. A display of newly launched products in the store or mall grabs people's attention quickly, which is why retailers choose this marketing tactic during sale seasons and weekends when more visitors are coming through. Brands with highly demonstrable products and activation agencies should develop immersive creative experiences since the quality of experience matters the most. A brand activation company can help you pull off activations.
Ready to Activate Your Brand?
So, how does a company activate its brand? Remember, this process is more about specific campaigns with certain goals to achieve the desired result related to your product or services. This means there's probably more work in planning, setting up, and launching than other marketing tactics. The term "brand activation" is not marketing jargon but rather a potent tool in the connected world where customers are demanding. To activate your brand, you should hire a Brand Activation Agency.
Ready to Start a Project?
Let's Talk
Benefits of Brand Activation
It strengthens relations with your customers. As a brand aims to develop long-term relationships with its clients, brand activation can be a boost for the company as it can develop a clear vision that reflects the needs of the audience and offer unique experiences.
It keeps your audience engaged - In today's world, old-fashioned marketing efforts simply don't produce the results needed to stay afloat. For businesses to take full advantage of the web and social media potential, a big splash is necessary - brand activation events are an excellent way to break through all this noise!
It creates a Ripple effect - After jumpstarting the campaign with brand activation, offline and online marketing efforts can reach a much wider audience. This is because your brand activation event naturally creates buzz bigger than artificial media stunts in the industry and makes you more effective as a marketer.
Related Content:
Conclusion:
A brand can't be transformed into a phenomenon overnight with one event or campaign. But, over time, consistent branding efforts and activation will help build the brand's presence to accomplish your set objectives. It'll also increase relationships with customers, create awareness of your product/service, and redefine how prospects view it overall.
Brand activation marketing is the next leap of marketing, which focuses on experiences rather than brands' products and services. Brands need online brand activation because traditional advertising has become ineffective with new generations like millennials and Generation Z, who do not trust the methods anymore.
---