"Perfect execution on poor strategy will not result in good ROI."
— Tom Bukevicius
He's right. A brand needs to focus on its strategy before it expects seamless execution. While devising their marketing strategy, businesses need to decide which type of advertising would be best for them, and how much of their budget they need to invest for the same. In fact, lack of strategy can result in lost revenues, PR disasters, or customers ignoring your brand message.
Paid Ads are a great way of attracting traffic to your site and generating leads, without waiting for the slow conversions of SEO efforts and traditional marketing campaigns. However, in today's marketing landscape investing your money in pay-per-click advertising (PPC) does not guarantee a good ROI.
To ensure that your investment in paid Ads is bearing the right amount of fruits, you need to avoid some common "mistakes" while devising and executing your marketing strategy:
1- Not doing your homework
You have money to spend. That's good. But before splashing the cash on pay-per-click advertising, make sure that your strategy:
Maps back to your business objectives

Differentiates your products from the competition

Segments your audience

And defines your key performance metrics (KPIs)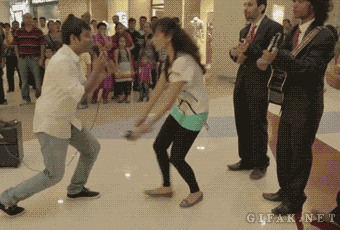 Not doing your homework properly questions the very foundation on which your campaign is laid. Keeping the aforementioned points in mind leads to a strong base on which your brand's goals and business objectives depend on. It's important to set up measurable goals of what you are trying to achieve from your online efforts -- whether it's sales, leads or branding.
2- Not using a landing page
A landing page has one objective: To get conversions.
Imagine you're running a festive offer, that's a make or break campaign for your brand. You're going all in, and have invested quite a chunk of your marketing budget on PPC Ads. Your offer may be stellar and your PPC Ads might be optimized pieces of perfection, but without a good landing page, your campaign might not be that effective.
A good, persuasive landing page grabs the attention of visitors and compels them to complete a conversion. If you're advertising a specific product and don't offer to send the visitors to a dedicated landing page, you aren't making the most of your advertising budget. Your visitors aren't likely to search all over your website for the product or offer in your ad. They'll just leave. Give them a destination that has everything they expected to find while clicking on your paid ad.
3- Not buying Ads from publishers
Getting an insight into your audience's behavior is underrated. It's true that people spend most of their time on Google or on social media. That's why most brands think of buying Ads on major ad networks like Google AdWords or Facebook Ads. They don't even feel the need to look elsewhere!
However, if your brand has a niche audience and you know that they frequent a particular website, then buying Ads directly from the publisher is likely the way to go. This is beneficial for SME's from an ROI perspective, and also helps them target their content towards a niche audience.
4- Not tracking the right metrics:
Pat: You're investing money in your Ads, you must be expecting some kind of result, eh?
Rory: It's pay-per-click advertising, mate. More clicks mean more revenue(grins).
It's a myth. More clicks aren't necessarily better.
I don't blame Rory, every marketer out there believes that the number of clicks decides the performance of their Ads. Sorry for bursting the bubble, but the number of clicks show the engagement on your ad, not conversions.To maximize the ROI on your PPC Ads, you need to track the clicks with conversion tracking. Set up tracking for multiple conversion sources to ensure that you're capturing all conversion actions.
If you have a landing page, then the conversion would be tracked by a sign-up form that allows user to buy, subscribe or register depending upon the CTA.
5- Not optimizing your Ads
Tracking metrics is important but what's even more important is what you do with those metrics. If you aren't using them to optimize your targeting, creative, or pricing, then the whole exercise is useless.
You need your Ads to be specific to location, devices and language. If yours is a local business, you can target a radius around your business, so your advertising is visible to potential customers that fall within that radius. You can choose which platforms and devices you are advertising on, in order to maximize your ROI.
A question that needs to be asked is: How to optimize your Ads?
Test your targeting to identify the most responsive audience. Change up the message or appearance of your Ads to determine the best creative for each segment. Keep a track of the platforms, on which your ad will be visible and how much exposure it gets.
The paid advertising landscape is always changing, and you have to adapt to new platforms, new algorithms, new technologies and most importantly the changing tastes and preferences of your audience.
The strategists, at Pulp Strategy, take care of your advertising needs, right from devising a fool-proof strategy to the perfect execution of your campaigns. Get a quote now.
---