The size of your business does not matter anymore these days. Whether you're large or small or somewhere in between, it's very important to have a strong social media presence in this day and age. So important has it become that without it, you can very well say goodbye to your dreams of running a successful customer interactive business establishment.
But what has caused this? Well, very simply, it's the influence that social media has on our hearts and minds these days. We depend on social media so much for our daily decision making that we have come to expect all business that interest us to have, at least, a credible web presence.
Therefore if you're not already present across all the various social media platforms – such as Facebook, Twitter, Pinterest, LinkedIn, Tumblr, Instagram etc. – you should get there as soon as possible. The question is, how do you get started? Well, we've put together a small list of steps you must take:
Have a presence on as many platforms as possible: This is not just important from the point of view of search engine optimisation (SEO) for your website, but it also sends out the message that you are serious about establishing a credible online presence.
Complete your online profiles: An incomplete profile is nearly as damaging as a profile that has not even been started. So make sure you fill in all the profile fields. Also, it's important to add relevant updates to your profile every once in a while, keeping in mind the fact that they must add value to your users who read it.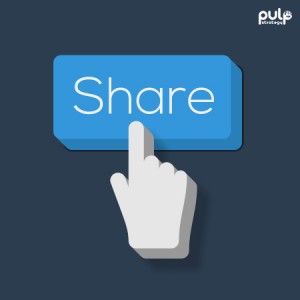 Allow content sharing by users: Always make sure that you have social media sharing buttons next to content on your website(s). This way, when customer or site visitors read something they like, they'll be able to share it with their friends and family instantly. Word of mouth is a great way of promoting your business, so don't miss out on this key functionality.
Interact with your audience: This tip is vital in building an online "personality", so to speak. Whenever you receive a comment or critique, analyse it and see if it needs to be responded to. And when you do respond, throw in some humour, some positive sarcasm or a serious tone (as and when required). The idea is to build a meaningful and honest relationship with your audience, with a dash of personality.
Ask for reviews: Social proof is a powerful tool that can be leveraged for building business. What this means is, when people leave positive reviews for your business, it makes your business stand out and look good to other site visitors. It also opens up the possibility of converting them into customers, which is exactly what your business needs.
Therefore keep in mind the above pointers. Social media platforms are a great place to interact with your users and build meaningful relationships, so start following these tips in earnest.
---