In the era, when social media is increasingly becoming a genuine extension of websites from being a standalone entity, the use of social media analytics is also critical to assess and guide the social media strategy. However, most of us think that spending quality time on social media is enough and spending more time to track and analyze what we do there is not required. What we fail to understand is that to get quality business leads through social media avenues, tracking your activities on these media is essential. It helps you evaluate what is working out for you and what is taking you down, and assists you to gauge your progress during a specified period, which helps you save time and be ahead of the curve. Social media analytics is thus gradually pacing up as a precious marketing tool to help strengthen your digital standing.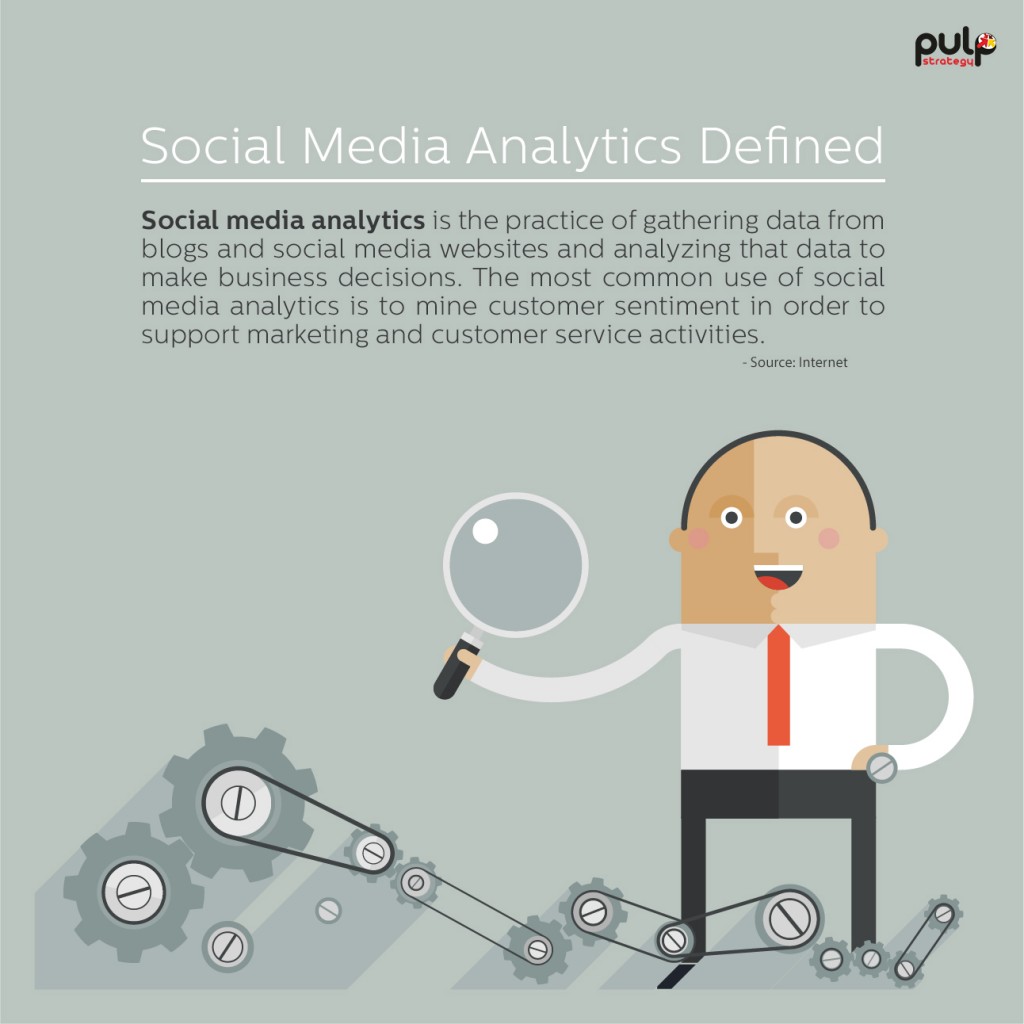 To know what's hitting the bull's eye
The 'if you build it, they will come' marketing mantra is almost outdated. Creating good content is important, but engagement is equally important. You need to impress people with winning content to get them hooked to your page. For this you need to create content that connects with your followers and the general public at large. But then how would you know if you have taken the right path to reach the right audience, to create a lasting impression? Social Media Analytics can answer that question for you.
Start with listening to what is being talked about you. What does your target feel about you, gauge their sentiments. However, just listening is not enough, you need to actively take a part in the discussions to understand and negate any negative sentiments about your brand. Social media analytics tool can help you listen to what is being talked about your brand. To start with you can use the simple analytics offered on Facebook page to gauge how a particular post is performing, how many people has it reached and how many have been engaged. You can judge the virality of each post as well. Analytics also help you to know if the time of the post affects your followers, and what content is getting more attention and preference from your followers.
With increasing number of channels to reach your customers, the volume and variety of data generated is also voluminous. To handle and analyze huge data from social media platforms, you can use tools like Google Analytics, Hootsuite or HubSpot. These tools can help you find answers to questions like, 'How many visitors does your website get per month?' or 'How many visitors per month come from your social media platforms?' You can create a database and then analyze it to know how many more visits, likes, shares, comments, follow, retweets or other forms of engagements you have got during a particular period of time.
These tools also offer predictive analysis that helps you understand the type of content your consumers are searching for and what can get you maximum engagement, even before you lay a strategy for these mediums. According to a study by TDWI, the major sources of data for predictive analysis are customer satisfaction surveys (57%) and customer transactions and online purchases. While 44% are monitoring website logs and clickstream sources. In addition to monitoring customer satisfaction surveys, about 48% of organizations surveyed are studying call and contact center interactions. Paying attention to these simple numbers and attributes can help you adjust your strategy to be a frontrunner.
Post discussing about the content, what is important to note is channel is equally important. As a marketer you need to analyze and understand which social media platform will do better for you and why. You need to understand where your customers will like to express themselves about your brand. You then need to identify the influencers (with huge following), who can advocate your brand on the chosen platforms to create positive sentiments. Analytics plays a critical role here to enable you to take right decisions about when, where and how to participate in social media.
Mark your progress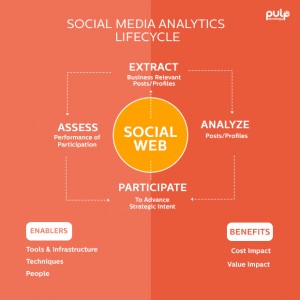 It has been almost impossible to calculate the exact amount of ROI in traditional marketing. Moreover, getting the exact number of impressions and values from media coverage is not just subjective but also difficult to calculate. And these calculations are not always accurate. Similarly, ROI generated from inbound content marketing through social media is also difficult to gauge, but with social media analytics tools you can see the bigger picture of the impact created by your activities. These tools not just highlight how your following has grown but also give you a detailed view of how many fans you've acquired in a given duration. A few of these tools like HubSpot actually tell you the platform that got you a lead or a contact. This empowers you to calculate the exact ROI from your social media engagements. And if you still know someone who says social media is a waste of money, share your analytics report with them to showcase the power of the medium because numbers don't lie.
Strategize for better returns
Social media strategy for many means sharing as much varied content as you want on social media platforms and then sitting back in the hope to see it go viral. But this practice does not really work and results in wasting a lot of valuable time that can be used fruitfully. A good practice to follow in such a scenario and even at all other times is to use social media analytics to know the social media source of your visits, contact and leads. It can actually help you analyze which platform is getting you more leads. You can allocate your time to each social media platform accordingly, post analyzing the data. What you get is a clear idea to decide which social platform should be used excessively to get maximum ROI and what is the best practice to engage your audience using that platform.
In the end, it doesn't matter if you are a big, medium or a small fish in the market, if you are investing time, money and effort on social media then you must employ social media analytics to get the complete picture and to see how the seeds you have sown are growing into a strong, blooming tree. And if you have still not incorporated social media analytics in your marketing plan, it's time you map your social media efforts to pave your way to success.
---