As a digital marketer, if youngsters are your primary audience and they are shying away from your brand, you definitely need to rethink your market strategy. The youth are a profitable segment to explore for most brands today and many brands are indulging heavily into experiential marketing to reach out to them. However, what comes as a challenge while targeting youth is that they are choosy, and are more connected with the world (than you'd imagine) via digital mediums. It is therefore, difficult to lure them and convince them to become your brand follower and eventually, a brand advocate.
But there is help at hand. We have studied youth behaviour closely and have identified 3 major reasons why youth may be running away from your brand, and how you can manage such a situation.
1. A good idea not executed well: This is one challenge that every brand faces. We live in times where a consumer loves instant gratification, be it on Facebook, Instagram, Twitter, YouTube, Snapchat or any other social media platform. You need to keep in touch with the youth all the time via digital mediums and your content should strike a chord they can relate to. Only then will the content be a hit with them.
Of course, you can achieve this by answering questions like: would your target buy the content, product or service? Will they want to share the content that you've created? Will the content amuse them enough to make them excited about your brand or product? Did you take teens and tweens to be the same while framing content? Is the content authentically targeting the youth? Have you chosen the right social channels? Does the content match your brand image or do you want to change it to match standards? Most of the time, answers to these questions help you derive the right idea, the right words, and the right treatment to apply to your content. Also, sometimes, minor tweaks in the content can help you get the right tonality to impress your target audience.
Solution: Get the right insights by involving your target audience in the initial level of cracking the lines of communication. This can be done by pilot-testing your idea and content, and revamping the content in accordance with feedback from the sample audience.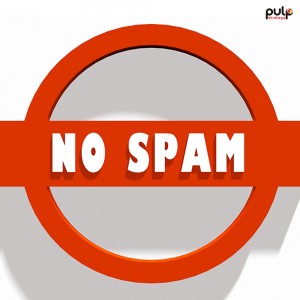 2. Spamming the comment space is the worst idea: Spamming the comment section with comments like "Check out my site: www.badapp.com" or "Participate in an exciting contest at <some link>" is the worst thing that you could do to your brand. It makes your brand look immature, incompetent, and you sound like a complete wannabe. If you are following this practice to lure youth, put an end to it right now and look for better avenues to reach your target audience via social media.
Solution: A better way to improve reach is to get in touch with social influencers and communities, and to develop content that interests influencers as well as community members. Sharing this content will help in engaging the audience and driving meaningful conversations, and also building credibility among the youth.
3. Using clichés is a turn off: While describing a product or a service, never use words such as must-have, unique, awesome, edgy etc. Instead, use words that identify and match your brand personality. Using words that you think associate with the youth and not with your brand again shows your desperation to associate yourself with the youth, which will not be much appreciated by your audience.
Solution: You should focus more on understanding the ethos and culture of your target audience so that you can plan your communication accordingly. It will be a great idea to distinctly define the dos and don'ts for your brand communication, especially for social media. Involving youngsters in your team can also be helpful in understanding the pulse of the youth and targeting as well as reaching more people like them.
Recognising the three major reasons why the youth of today might be running away from you is important, but it's even more important that you change your brand image and be genuinely "cool". If you know more reasons why youngsters may feel disconnected from a brand, and have any solutions, please feel free to share them with us.
---