(Prepare to be surprised!)
As businesses grow digitally, apps are becoming more and more integral to user experience on mobile. Staying top of the game means staying top of the mind. And a smartphone literally follows you even to the lavatory. Is there a better carrier your business can piggyback on
In just half a decade, app building has been simplified to the point of DIY- a cool idea that reduces a whole lot of apprehension stemming from factors like time, dependency and money. However, if your business has special needs that your DIY app maker doesn't offer as a service, it's a good idea to get it customised with the help of experts.
The question that arises then is- how much does it cost to build a custom app? And the answer to this is more elaborate than you think. Figures have been observed right from $25,000 to $1,000,000 and above. Why this huge gulf in cost? What exactly are the factors that govern the cost of building an app? We'll help you get a clear vision here.
1. Your business model/industry requirements
Creating an app requires analysing the following
Who are your audience

Where are they

What do they do

What do they care about

How do they prefer to pay

What do they like
Just like any marketing strategy or initiative, your mobile app also depends on your business objective and the target audience. Understanding your consumer preferences and their journey online is important. Because at the end of the day, your mobile app is the most important platform there is to showcase your content and communicate with your audience. Knowing their frame of mind would help your app development agency add relevance to the content.
Also, if you are about to get a retail app created, getting an understanding of the most comfortable mode of payment for your primary audience may help you decide whether or not to integrate payment gateways to your app. Payment gateway integration massively impacts your app development cost.
Basic game apps like Rescue 'em, where there is no requirement of a backend integration, no levels or significant complexities can be made at around $5000-$6000.
2. Enterprise application vs Consumer application
Your end-users could be consumers or businesses or your workforce. Depending on that, you'll be either going for a consumer application or an enterprise application. Since the functionalities differ quite a lot in these two types of apps, it's obvious that the cost has significant differences too.
Sales Tracker, one of our most important and comprehensive white label enterprise apps, is a powerful management solution that empowers the SMEs to track, manage and communicate effectively and effortlessly with the fieldforce involved in a campaign, irrespective of their locations. Blending application and intelligence to give a cutting-edge experience, it covers communication, tracking and location of the field force, ensuring private and secure data sharing like campaign details, user details, location, images and forms. The cost to create an app like Sales Tracker would lie somewhere around $7.7k.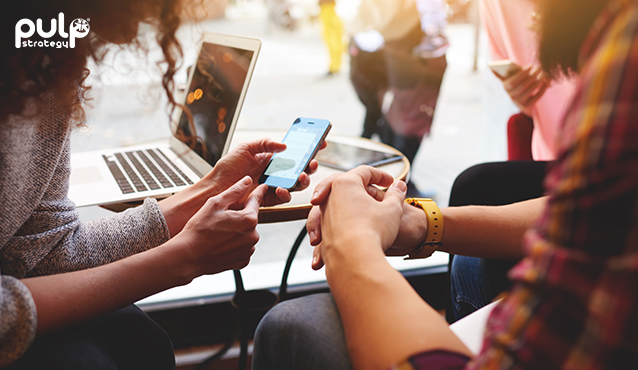 3. Features/ complexities/ functionalities
An app's cost is directly proportional to its features.
Apps give you an opportunity to connect and accomplish a range of marketing, communication and even revenue-driven objectives. In fact, imagination is the limit to the number of features and advancements you can bring into your app. It goes without saying that with every new feature you add, you add up to the final cost. Some of the examples are given below:
Third-party integrations
Features and functionalities that require integration with third party libraries, frameworks, and services, for e.g Google and Facebook for letting your users create event calendars, e-wallets for mobile payments etc can actually make the final cost of the development shoot up.
In-app purchases
In-app purchases, adding more functionalities to the app or getting access to premium content, are treated as added complexities and mean added cost. Let's take an example of Snore Eraser, an app that lets you sleep better. This app includes backend integration, media integration, equalizer, and an alarm. It also allows in-app purchase- the 8-hour version of the free 30 second audio preview.
The app cost was estimated to be $15.5k.
Backend development
A backend is typically an operating system that provides APIs to enable the exchange of data between a mobile application and a database. The backend implements app's business logic.
With user account management, backend integration, user content management, map integration etc. apps like Trails of India (a platform that connects bikers across the country) can cost around $12k-13k.
Admin panel development
An admin panel facilitates the operation of apps, manage users and content, view stats, and more. However, it needs to be flexible and of high-quality which requires sharp coding on the development side impacting the cost immensely.
Device and platform
Stats and reports show that Android apps cost way more than iOS apps. There are many reasons for Android development being 20-30% more expensive than iOS. Android apps require more written code than iOS, Android emulators are slower and there are a lot of platform versions to test (Ginderbread, Jellybean, Marshmallow etc).
Another observation is that iOS app users are more engaged as compared to Android users, making the latter a difficult market to enter.
The platform is decided when the business is clear about its objectives and has identified categories of end-users. Most developers prefer launching iOS-only apps but keep room for Android development later.
However, it's also worth mentioning that the cost difference between Android and iOS version of the same app is not too high. And as Android has gained significant ground in recent years, it's advisable to treat both platforms with similar importance.
4. Maintenance and support
The story is not complete once the app is developed. Even after it is published, you still have to create new content, track performance, and let your users know about all updates. Regular maintenance, though not mandatory for each app-based service, can keep costing you about 20% of your initial budget on a yearly basis.
Servers, emergency maintenance, push notifications, payment gateways etc. also add to the cost. If your service includes the support tangent, then the prices can rise steeply. Besides the technology related expenditure, you also have to consider the cost of hiring a support staff.
Having said that, most app development agencies provide maintenance services as a part of the package.
5. Human Resource
There are 3 basic categories of developers you can choose from:
1.  In-house
Unless you have an amazing tech team that includes coding kings and design gods, creating a winning app in-house can be a time consuming and tedious process.
2.  Freelancer
Apps built by freelancers or teams with only 2-3 people cost anywhere between $50,000 to $100,000. Again, the challenge here is the constant chasing for delivery and lack of a smooth process and sometimes even credibility.
3.  Agency
With a talented agency, you can expect better infrastructure, multi-platform solutions, quality maintenance, faster time-to-market, and higher chances of reaching out to the desired audience. App developing agencies like Pulp Strategy can provide you with 360 degree solutions while building your app.
Mobile apps that mean business require a strong conceptual foundation, concrete planning, a great team of talents and ofcourse budgets. Invest in a string strategy and a clear understanding of your brand and your audience. Also invest carefully in your app development team that's going to give a shape and face to your app. Study the package they are offering. It's always a good idea to keep a lean team team; that is, it's a good idea to hire a development firm that will help you with the content and designs too.
Best of luck!
---