All of us know that Facebook has revamped its algorithm to become more user-friendly, while toning down its role as a powerful marketing platform. Here's a little recap of why this change took place followed by how you can still get maximum returns by grabbing a space and engaging your consumers using their Facebook News Feed.
According to a survey conducted by Facebook, the organic posts that are too promotional – posts that solely push people to buy a product or install an app or ask them to enter promotions and sweepstakes with no real context, or the ones that reuse the same content – will have less visibility once the new guidelines come into effect. Having said that, the question that arises is 'has Facebook taken away a lot of clout that could be wielded by businesses in a potential marketing platform?' The answer is NO!
The visibility of your Page could definitely be limited, not because of the new Facebook guidelines but because your approach to reach potential people through this powerful socio-marketing platform may be lacking. Facebook pages are a free and easy-to-maintain online medium for people to discover and know all about a business. Since Facebook works well on most devices, it is also a medium that is handy and make allowances for creating a whole gamut of content (photos, videos, stories, events etc.) that defines the story of a business and adds life to it.
But, it is important to realize that Pages are an important destination for your current and potential clients. Therefore, rather than making your Page a 'publishing' or a 'customer service' channel, you should concentrate on presenting it as a foundation of your online identity. Once you understand this, you will be able to calculate the communication pattern of people coming to your Page. This will in turn help you to strategize the content to be published on your Page, which will open the gates of opportunity and fame through Facebook.
Content is king for you to win!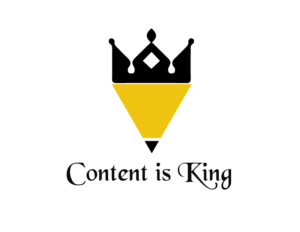 Since the new guidelines clearly say non-promotional, quality content will have high visibility, you need to strategize and source such content on your Page. To achieve this you have to ask yourself a few questions while devising the content.
Is the content relevant and timely?
Are you a credible source of information for your audience?
Will people share the content created with their family and friends on their timeline?
Will my audience like to see this content in their 'News Feed'?
Knowing these challenges, here are 7 easy steps to win your way to user News Feed:
---