The way COVID-19 pandemic has changed the world of business in the last few weeks is simply unprecedented in history. Companies are up against a series of severe and unforeseen challenges that have jeopardised their survival and growth prospects. An atmosphere of uncertainty has gripped the business community worldwide, and no one has clear answers to how businesses can overcome these tough times and usher in a new era of growth and success.
The need for social distancing to contain this pandemic is one of the key reasons behind this peculiar situation for which marketers never thought or planned about. The fear of crowded spaces prevalent among the customers has increased the distance between them and the brands they love, and this situation is expected to remain the same for months and maybe years to come.
As they say, there's always a ray of light at the end of the tunnel; businesses can transform these challenges into opportunities and reinvent themselves to serve their customers better and ensure their continued growth. Cutting-edge technology solutions can be boon for companies in this endeavour.
From retaining existing customer revenues to deploying efficient and contactless sales tools and from providing virtual customer service to taking the business online to generate additional revenues, technology can help marketers come out of flying colours from this unparalleled crisis.
One of the biggest concerns facing marketers today is how to retain their existing customers. Customised CRM and Loyalty programs powered by the latest technologies and combined with a personalised touch can help brands ensure that their customers, channel partners, retailers stay with them and keep coming back to meet their needs. Moreover, a CRM with efficient program management can quickly evolve to cover the gap created by the lack of face-to-face meetings and lack of brand communication caused by social distancing, closed retail and other restrictions. Setting up a clear and automated yet personalised channel of communication could result in an improved relationship with brand consumers.
Amid widespread fear of the pandemic, ensuring sales will be a big challenge. Customers will not be open to meeting sales representatives multiple times to understand the product or service being offered and make informed decisions. This will leave a very small window of opportunity for salespeople to make an impact and ensure conversions. Customised sales tools and product calculators will allow them to provide customers with relevant information in no time enhancing the chances of closing deals.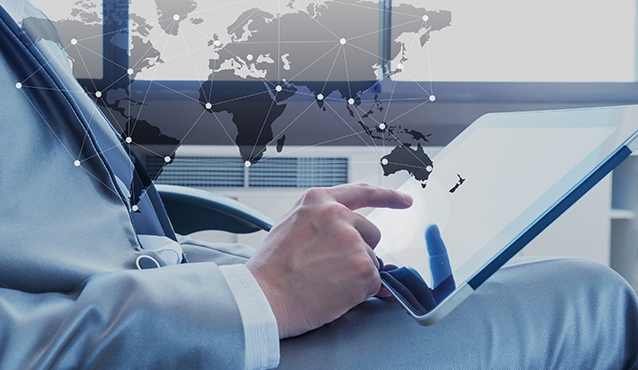 Nowadays, customers want to maintain safe distances while in public and disinfect items they frequently touch to stay healthy. They like to limit their interactions with others to a bare minimum. In such a scenario, winning their trust is essential to ensure successful sales. Contactless sales tools can be quite handy in assuring them that the brand has taken necessary precautions to safeguard their health and winning their confidence. Sales tools can also have added advantages:
• Automate personalised proposals
• Include product calculators thereby defining product value to an individual use case
• Lower costs
• Improved analytics and in-depth data
• Reduced training efforts and expenses
• Easy case study formulation
• Detailed customer information
Surviving these times requires businesses to reduce costs wherever possible to stay competitive in the market. Virtual consultants powered by artificial intelligence can help them minimise the lead qualification costs and allow them to focus their attention on leads that have higher chances of conversion. Besides, virtual consultants enable them to
ensure 24X7 customer support and multi-lingual engagement, provide undiluted information and benefit from unparalleled analytics. A few advantages of artificial intelligence chatbots are:
• 24-hour availability
• Multi-lingual support
• Instant current and consistent responses
• Instant transactions and improved product discoverability
• Low training costs
• Substantially reduced personnel costs
• Increased customer interaction and sales
• Cross-platform presence (across social & digital platforms)
• A deeper understanding of customers via data and analytics
Brick and mortar stores will receive lesser footfalls on account of social distancing requirements in the times to come considerably impacting their revenues and profitability. This development has made going online crucial for such stores to bridge the revenue shortfalls and enhance competitiveness. Ecommerce website development can enable them to take their operations online and reach a broader customer base to generate additional revenues. In a time when Covid-19 pandemic has played havoc with retail footfall and penetration, e-commerce, virtual showrooms, live feed engagements can mean the difference between meeting or missing sales numbers. Having a brand-owned e-commerce platform also means independence from the steep cut in margins associated with marketplaces like Flipkart and Amazon. A brand-owned e-commerce platform enables marketers to:
• Overcome geographical limitations
• Acquire new customers with search engine visibility
• Own a customer database
• Improve product discoverability
• Create targeted communication
• Improve repeat purchases
• Use social selling, group selling and comparison shopping more efficiently
• Increase margins per sale
Covid-19 has changed sales forever, and digital selling is going to be the future, taking up a larger share of sales in the current times. In a nutshell, businesses must embrace technology to ensure a faster recovery during and post-COVID-19. Doing so as quickly as possible can enable them to pave the way to phenomenal growth in the times to come.
Pulp Strategy is at the forefront of helping business organisations deploy innovative technology solutions to successfully tackle the challenges in the post-COVID-19 world and emerge stronger from it. For business enquiries, please feel free to contact strategist@pulpstrategy.com
---