Content sharing is the primary objective of social media. With the number of media channels available for sharing, it is easily conceivable that SMS has often been overlooked as a potential content sharing channel for social media based marketing. When it comes to the most preferred dark social channel, marketers and publishers tend to vote for email above all other channels.
Strange as it may sound, SMS on some days tops the popularity chart by contributing maximum percentage of shares, according to statistics of BuzzFeed's News App which is available on Android and iOS. SMS has left behind popular channels such as emails, Facebook and even Twitter!
And BuzzFeed isn't the only publisher affirming this. Others have also started acknowledging what an additional 'SMS Share' button on their mobile applications and mobile websites can do. NiemanLabs' Predictions for 2015 initiative reveals that SMS is expected to gain popularity, and in some cases, even rival the popularity of Twitter. Some portals which launched an SMS sharing button for a trial-run have now made it a permanent feature. Although, many publishers and marketers would be sceptical, giving SMS a try and including it as a potent media channel won't be too much of a hassle and well worth the effort.
While channels such as Facebook and Twitter are in the lead and preferred more by publishers and audiences alike, yet, neglecting the potential of old fashioned SMS for content sharing cannot be ignored outright.
Technical modifications to the code for mobile applications and mobile websites can be made at minimal cost and effort to provide an additional SMS share button. And with a little extra code, it is possible to pre-draft the SMS as well.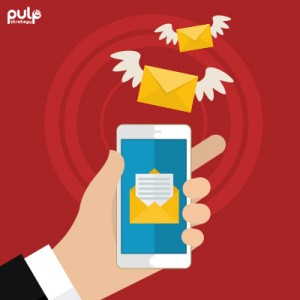 While the potential of SMS may surprise many, more developed siblings of the SMS such as Snapchat, Whatsapp, Viber and other internet based messaging apps also have tremendous potential for content sharing. Many websites and mobile applications have already cashed-in on this trend and are providing dedicated sharing buttons via Whatsapp. It wouldn't be too surprising if other text messaging apps also have dedicated buttons on these websites and mobile applications. These text messaging applications are used by over a billion active users, and are frequently used for sharing links, images and other media content.
Although, channels such as the email, SMS and other text messaging apps are classified as Dark Media Channels, since it is not possible to accurately track and quantify the traffic generated through content shared on these platforms, as is the case with public sharing on Facebook and Twitter, there are ways and means to add tags or links so that the referrals generated through these channels can be accounted for and users utilising these channels for content sharing can be segmented for detailed analytics.
SMS may well be the dark horse, or regarded as such today, but it just might be that dark horse which takes you to the finish line faster and helps you achieve your marketing goals.
---