Today, businesses are evolving. They are not only expanding and diversifying their core business, but also striving to show their human side to the world. They no more want to be seen as an entity whose sole objective is to sell for profit. And the most important step towards becoming more human is to change the way businesses communicate.
In this age of information overload, resonating with your consumers is just not enough. Especially if your audience consists of other businesses. Gone are the days when B2B communication was a series of boring emailers and a hamper of your product samples. Oracle realized this early on and began to give their communication an interesting twist.
Their open rates shot up to 9%. Here's a summary of their campaign.
The objective: Take cloud computing solutions to businesses across the country
In India, while the awareness about cloud computing solutions was low, businesses had started realizing its importance. Though the market was still getting ready, consumers already had many providers to choose from. Oracle had to find a way to educate the consumers about their products and garner leads at the same time. To do this they had to simplify their communication and make it conversational.
The idea: Devise and implement a unique lead nurturing campaign
When it comes to lead nurturing, sending 3 informative emails to your potential consumers, and hoping for a 2% conversion is the standard norm. And all brands do just that. But while using this strategy have you wondered that if products are similar and so is the communication, for the receiver, why would your brand be any different?
To break the clutter, Oracle designed an innovative email marketing campaign for lead nurturing. The design was refreshing, subject lines were compelling, and the messaging was carefully crafted to address the users' business challenges.
The execution: Innovative and result oriented EDMs were created
To begin with, key IT challenges were identified and an email strategy was devised to address them directly. Emailers were created with result oriented CTAs and subject lines, keeping in mind the triggers.
Since the industry was fairly new, the challenge for Oracle was to -
Educate the businesses about the general utility of cloud computing solutions

Go on to create brand awareness
Hence, explaining the brand's USPs through simplistic design and messaging was an idea that worked in their favor. To support the campaign, informative webinars were held by industry experts. Further, to increase recall and nurture leads, downloadable E-books were sent to the potential customers to keep them informed about the industry trends as well as services offered by Oracle.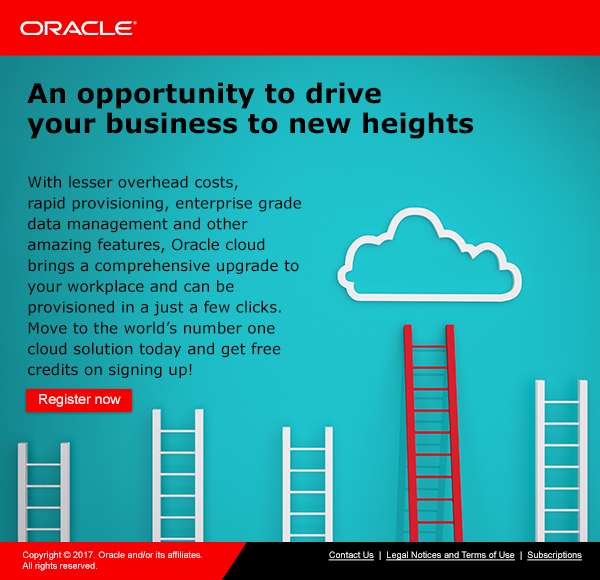 The design innovation: A creative approach was taken to explore new possibilities
In terms of design, the brand sent out Emailers that were very unique. Among many ideas, 3D design and Gif emailers helped in breaking the clutter. This not just did well indicating, good open rates but also generated a considerable number of leads.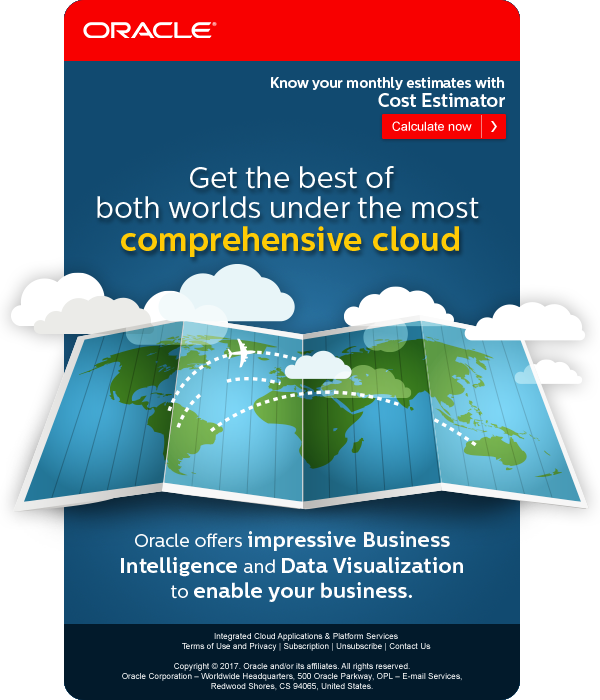 In an attempt to further simplify the communication, the brand used an analogy that appeals to everyone - Food.
Food pictures are tempting, but can they tempt people to attend a webinar on cloud technology? Evidently, it did! The conversion was phenomenal, and the numbers spoke volumes about the success of this campaign.
The results: More leads, more conversion, and Increased ROI
The numbers were quite impressive. Over 9% open rates (as compared to the 2% industry standard), 500 leads were generated through EDMs and over 550+ people attended the webinar.
For Pulp Strategy, this was a coveted campaign and its success led us to a collaboration with Oracle Australia. Here's the journey at a glance.
View case study:
---