Amidst the constant debate around choosing the better between online and offline marketing, people forget the real deal- looking for thebest of both worlds. Ever since the internet has expanded into a community of its own, it's inadvisable to cater to just one of offline or online.
While integrating offline and online channels of marketing, the thumb rule is derived from the 4 C's of integrated campaigns: Coherence, Consistency, Continuity and Complementary. But in order to gain an upper hand, marketers always need to go beyond the thumb rules. Here are some proven ways to integrate your online and offline marketing for better brand value and results-
1- Effective use of hashtags
Until a few years ago, hashtags were restricted to Twitter. Now they're so common that you might visit a loo and be greeted by #GermFree. Innovative hashtags become a brand property and very soon, its identity as well. They make it easy for the customers to join in the brand conversations and become a part of a campaign story.
We chose the hashtag #anewway2shave to promote Philips Aquatouch. It conveyed the entire campaign message so immaculately that people were drawn to the product, both offline and online. Curious about the product, Twitterati couldn't stop conversing with #anewway2shave and eventually it started trending at number one in India.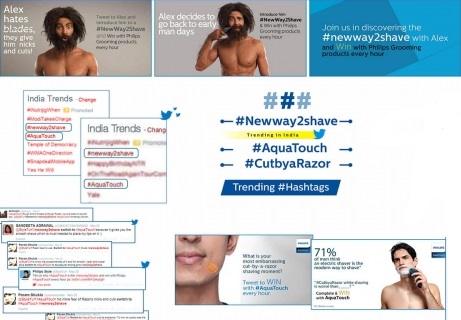 2-QR Codes – from footfalls to impressions
As an upgrade on hashtags, QR codes form the perfect bridge between the two marketing channels. Tapping in on customer curiosity, you can lead them to your website or social channels, in just a couple of steps. From on-ground to online in just a couple of clicks, that's the power of QR codes!
Microsoft India recently conducted an event, Future Decoded, to showcase the power of its technology. We created a boarding pass for each of the registered visitors with a unique QR code. The code gave them easy entry to the event and opened access to the best of Microsoft.
3- Teaser advertising
To be the 'talk of the town,' you have to smartly use spaces in the real world as well as social media. When you have the technology of QR code to back you, trigger the interest of your audience through billboards, bus stop ads, flyers etc. and redirect them to your online presence. They will move through different mediums to feed their curiosity and your brand will be able to leave a lasting impression. (Tease 'em, till you please 'em!)
4- Carry your talks & presentations to social media
Whenever you hold an event such as seminar, Q&A session, product launch etc., ensure your social audience is not left behind. Spread the hashtag and urge people to actively participate. Ask for feedback on Facebook and Twitter to get better insights and more precise analysis. It also gives interested people a medium to interact directly with your brand.
Celebrity chef, Ayesha, took over Tupperware's Facebook page for a live Q&A as part of a campaign about cooking. Audience inquired about her favourite recipes and shared their own. We helped the brand reach people's kitchen from their timelines.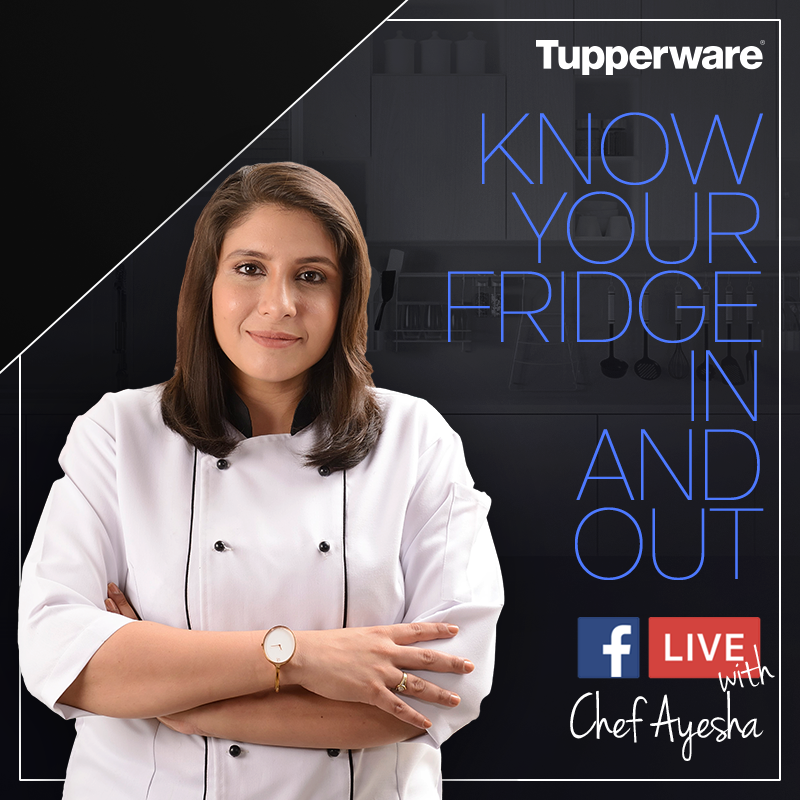 5- Utilizing event audience
Old school on-ground activations still carry their charm, but technology has only polished it further. Selfie stations and cut-outs inside your event area will excite the visitors who will go ahead and give you a good reach on social media. It helps if they're offered exciting gratifications in return such as t-shirts, hats or other accessories with your company's branding on it.
6- Use data
Data keeps stacking up, both online and offline. Real-time sales information often complements the live search history. Through data mined from both mediums, you can promote specific products accordingly. And your offline customers will be surprised on seeing their online queries being promoted in real life. Two birds, one campaign!
At Pulp Strategy, we ensure your brand gets the best of both worlds through our comprehensive integrated marketing campaigns. Get in touch to make your next campaign message resonate across all mediums.
---