Gone are the days of going to a store, selecting an item and making the purchase. Although unimaginable today, that was the consumer journey back then. Digital media has provided a plethora of options and a world of convenience for consumers, but for marketers trying to understand the user journey of the consumer across an array of channels, it's a struggle.
And that's why for businesses that care about consumer experience, the importance of an Omnichannel marketing strategy cannot be stressed enough.
Confusing Multichannel and Omnichannel Marketing
Today, you can hardly find a business without a website, and a social presence. Some go ahead and take on the mobile with an app too. But it's not just enough to be everywhere.
What's more important is to augment the buyer journey, making it short, effective and smooth.
Having a multichannel presence does not necessarily mean having an effective Omnichannel strategy.
Watching a television commercial of a certain cola brand, spotting it on a nearby store with the same communication, scanning a QR code to enter a digital interactive story, sharing the experience on social…
Sounds Familiar?
When a story flows seamlessly across consumer touchpoints, creating a product and brand recall with unity and consistency at every step, it's an Omnichannel experience.
"Omnichannel is orchestrating the customer experience across all channels so that it is seamless, integrated, and consistent". John Bowden, Senior VP of Customer Care at Time Warner Cable
Putting customers at the heart of all you do
For a flawless Omnichannel experience, you need to be putting the consumer at the heart of your activities and understand his buying journey through all stages – awareness, interest, desire and action.
Review of the consumer's experience, right from the point he starts researching till he closes the deal with you, is important. Test the experience in-house by placing orders, interacting via all available channels and more. Brands offering top notch Omnichannel experiences align their content, goals, objectives, and design across each channel and device.
Intel made a critical and fundamental shift in communication from "what we make" to "who we are". The objective was to build a deeper, enduring emotional bond between Intel and the end user and create an increased preference for the Intel powered PC in First Time Buyers (FTBs).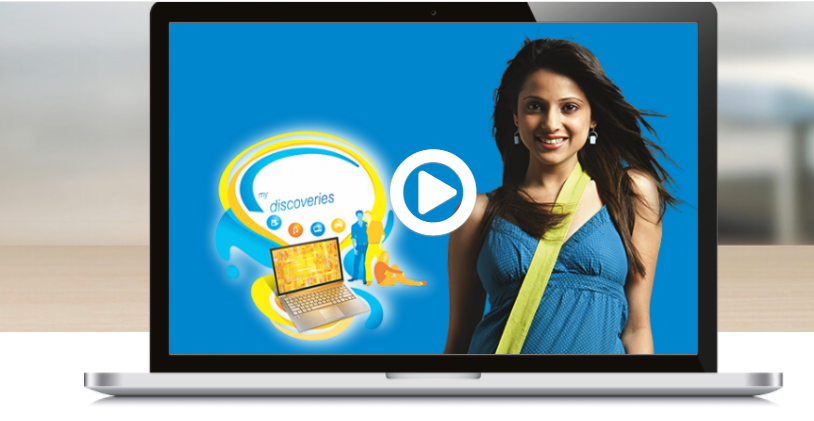 "My PC let's me do amazing things" came alive as a journey of self- discovery via the PC. 'My Discoveries' led by experiential engagement, the campaign driven by Pulp Strategy utilized social media, Facebook apps, on ground live events, campus marketing, corporate events, retail branding, shop–in–shop initiatives, mobile app marketing via the Augmented Reality application, radio amplification, and exploiting experiential marketing to its fullest potential to create powerful consumer experiences.
Multiple channels, one communication
According to Google research, 90% of multiple device owners switch between an average of three per day to complete a task.
That makes it even more important for us to have an Omnichannel strategy with a consistent, step-by-step communication leading prospective consumers on their purchase journey.
Knowing what your customers might expect at each step and preparing to accommodate them with relevant content is the key to a successful Omnichannel experience.
Philips wanted the 17-25 years old demographic to become first-time users of electrical male grooming devices – positioning its Pro Skin Advance Trimmer range as the new way to trim, edge and style. When Pulp Strategy took the challenge of turning these consumers into brand advocates, a peer-to-peer campaign in the form of a live simulated marketing challenge came into being- Philips The Big Leap.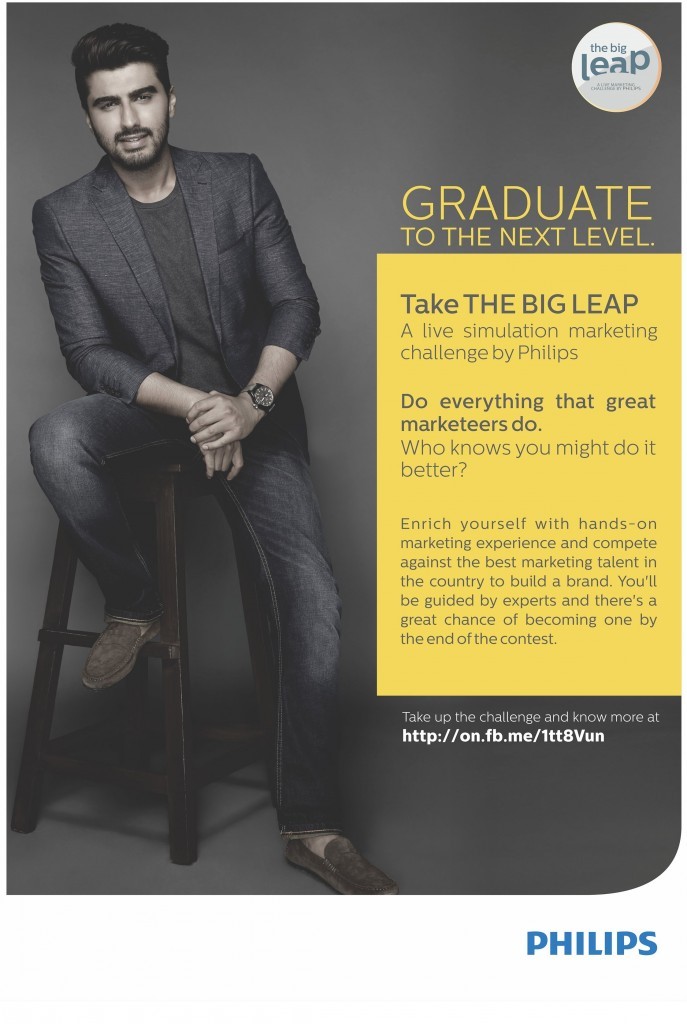 The campaign communication asking men to be #LikeABrat flowed from the ground to digital platforms, marketing collaterals (posters, standees, stickers, direct mailers, bookmarks), online shopping portals and more. The seamlessness of the communication ensured that the message left an indelible impact on the young, restless but a very promising target- group.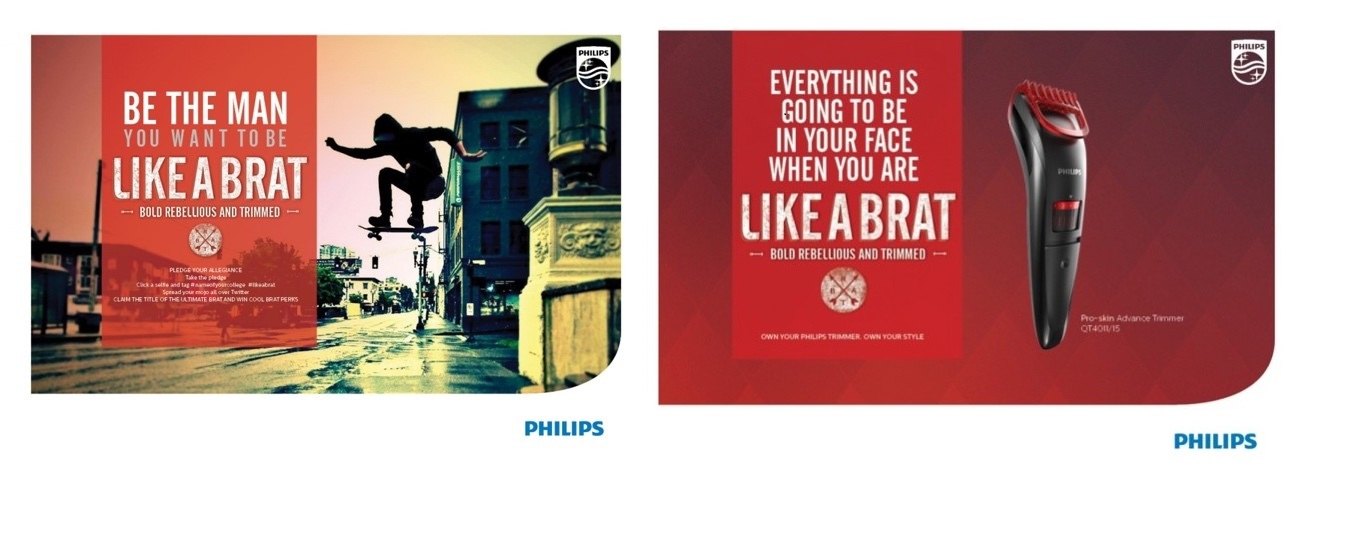 But a lot goes into making a seamless connection between multiple channels. Let's try to understand them.
Context is the king of kings
Being present everywhere should also mean being relevant- for the brand, for the consumer. While content is important to convey, it's even more important to understand how relevant it is for your audience at different stages of your campaign, on different platforms.
Data creates communication with precision
No serious campaign begins without insights. And insights are the offspring of data. Getting a precise idea of the purchase patterns, preferences and user behaviors across devices helps in closing the gaps in Omnichannel commerce. The right tool, like an automated CRM platform will help you with these analytics.
Netflix is a great example of how data-driven innovation is the key to unified experiences across all platforms. No matter what device a user is on, with the help of data and analytics, it is identified what kind of content people view on a particular platform helping the brand to generate personalized content according to their users' likes and dislikes.
Listening and responding
Consumers of 2017 are ceasing to interact with inanimate brands. So brands are working towards more humanized content strategies that are high on creative relevance. For a brand to be human, it's important to listen and respond to consumers. If they are happy, celebrate with them. If they are not, act. That's how you make them feel valued, isn't it?
With competitive tools for your rescue, listening to conversations around your brand and the topics of your interest is no big deal. But harnessing the data to form a rich Omnichannel strategy is. A marketer needs to make sure his communications agency has a digital intelligence team dedicated towards getting insights and data for his next big campaign.
Does your brand believe in taking the Omnichannel approach? Is it already on that path? No matter what your plans are, if you believe in the power of positive experiences, you can't ignore the need of an Omnichannel strategy for long.
Pulp Strategy has tried and tested the power of Omnichannel strategies for brands that believe in having a stronghold in communication and customer experience. Get in touch with us to know how can your brand take that leap towards Omni-channel experiences.

---