- When was the last time you felt the moisture cooling your feet just looking at the picture of a dew drop on grass?
- When was it that the innocence of a child captured in a frame left your heart melting?
- Or that scoop of strawberry sundae on your favorite cook show, has it ever made you want to have one right then?
From bare feet in the grass to a mother holding her child, a good picture doesn't merely entertain, it moves us, making us give a
damn
about things that matter!
Sure, there's more to photography than just clicks.
Going by that philosophy, Canon rolled out its quarterly Photography Workshop – 'I Click' – across the four metros. This women-exclusive workshop presented a unique opportunity for all the lady shutterbugs to experience a hands-on session on the nuances of photography from the masters behind the lenses.
Canon approached Pulp Strategy to build campaign awareness, spur some excitement around the event and call photography enthusiasts across the nation – both amateurs and seasoned ones – to get registered for the event.
Building a Microsite: The Centralized Hub for the Campaign
A microsite for 'I Click' was conceptualized and designed as a centralized hub to complement the digital marketing campaign, in ways a primary website couldn't have. The purpose of creating a microsite rather than another landing page on Canon's website, was to quickly deliver tightly focused and highly relevant content around 'I Click' to a targeted audience, driving them to take a defined action – Get registered for the event.
The microsite had everything the prospective participants needed to know about the campaign – How to enter, time limits, topics to be covered in the workshop, terms and conditions and lots more. It also acted as an interactive page where fans and followers could come in, submit their entries and catch up on the updates regarding the workshop.
The challenge was to redirect the prospective audience to its microsite and the brand took to Facebook and Twitter to do so. Facebook and Twitter pages were created as tangible digital touchpoints driving ongoing, two-way conversations and strategically linked, redirecting the users to Canon's microsite.
https://www.youtube.com/watch?v=IqTe-e-8rIs
Building Differentiation: What 'I Click' Was … and Wasn't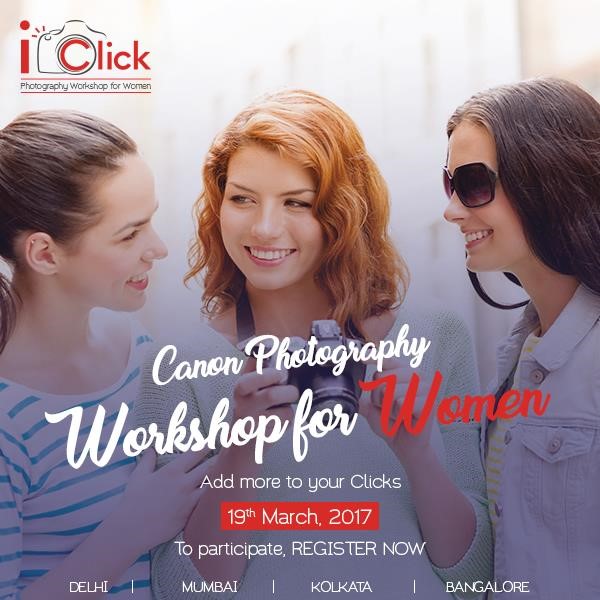 The campaign was kicked off with Canon's 'I Click' launch video. The audience's path was smartly defined on Facebook – Canon was charged only when users watched the video, clicked on the link, landed on the website, filled up the form and made the payment. Using launch video content at the start proved to be highly cost-effective, getting us a great brand recall, engaging conversations plus a good number of registration with a minimum cost per acquisition.
If you want your content to do well on social media, you've got to be strategic about what you publish and when you publish it. 'I Click' campaign was strategically timed around Women's Day. In addition to targeting the prospective audience, Canon also targeted their near and dear ones, showcasing 'I Click' as an experiential gift for the special woman in their life, be it a daughter, sister or partner.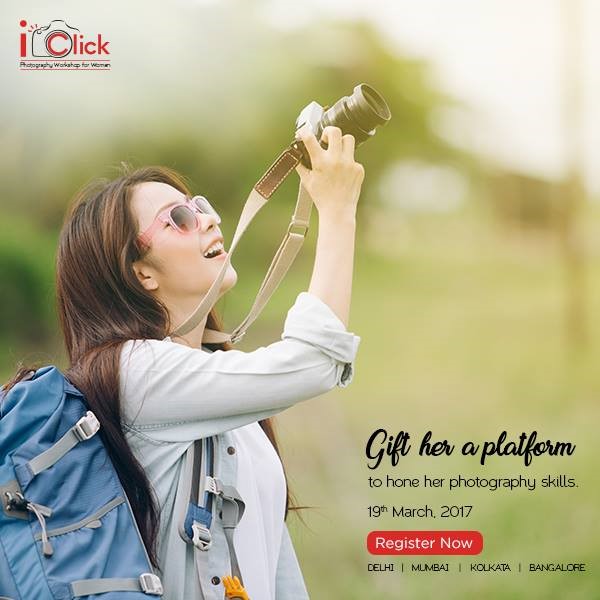 A few masters also happen to be great teachers. They love to share the knowledge and experience they've gained on their path of becoming celebrated photographers. Wouldn't it be much more effective if the masters themselves call forth aspirants? Posting mentors' profile helped Canon add credibility and enabled the participants to know their mentors as well.
Workshop themed posts worked alongside topical posts to keep the campaign messaging fresh.
In an industry filled with photography workshops, Canon managed to separate itself from the pack establishing what 'I Click' workshop was … and wasn't!
With creative content and quirky imagery delivered in optimized Facebook ads targeted at a tightly defined audience, 'I Click' unique offerings were brought to life. From talking about the nuances of great photography, to highlighting the mentors who are going to be leading the show with valuable insights, we never left a stone unturned to let the ladies know, this workshop is going to be the next big leap for them.
Twitter Moments: The Best of 'I Click' in an Instant
The branded hashtag #IClick picked up steam sooner than we expected, sparking interesting conversations among Twitteratis. We also deployed Twitter Moments, a powerful Twitter feature, to collect, curate and organize tweets to tell stories in new ways. Using Twitter Moments, a complete story was stitched together through the best pictures, videos, highlights, and conversations – enabling prospective audience to get the best of 'I Click' at a glance.
User Generated Content: Creating a Ripple of Excitement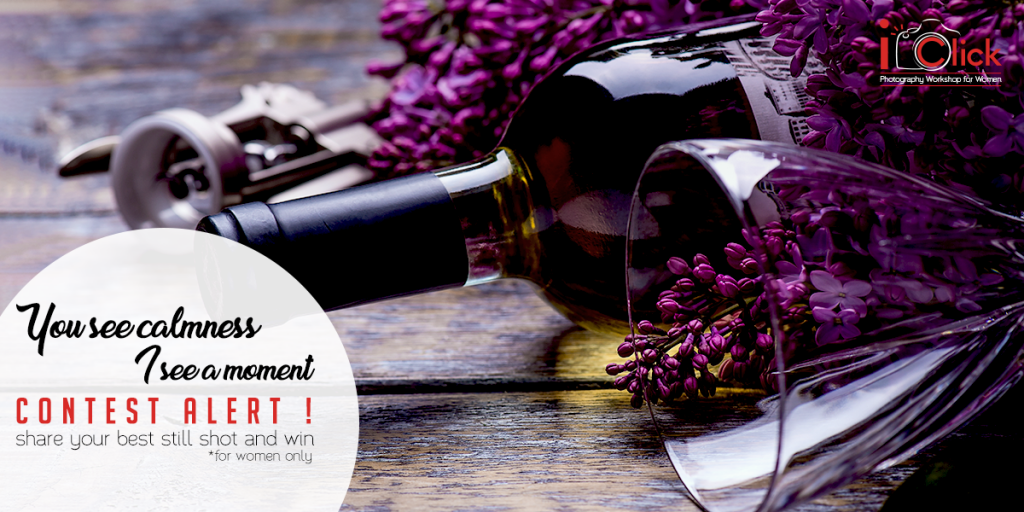 Somewhere in the middle, Canon introduced a photography contest wherein the entrants had to submit their best photograph under one of the three categories – Nature, Still Life and Candid – to get picked up as a wild card entry. Canon scoured though thousands of entries it received and picked out the best shots. The winners got to attend the workshop without having to pay anything for it.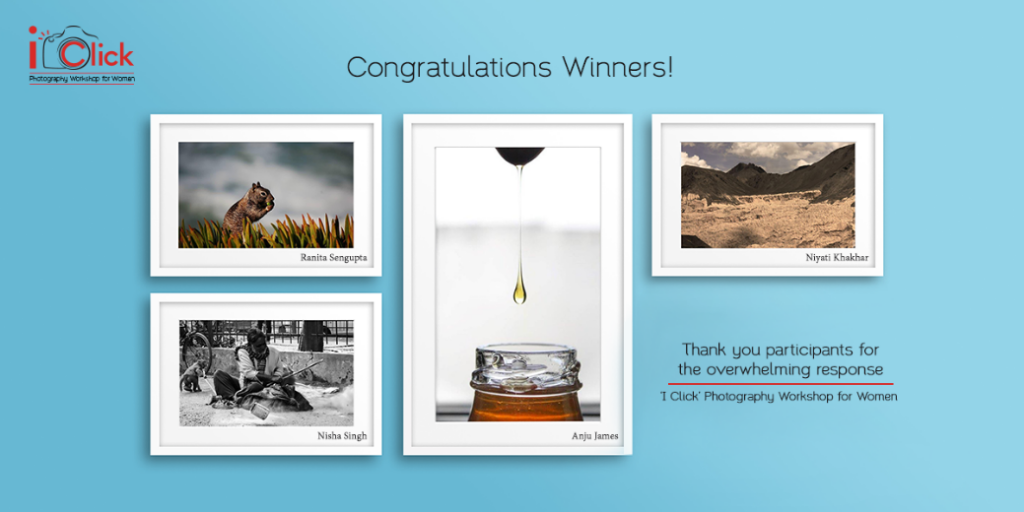 The contest couldn't have been simpler. But what made it refreshingly different was the fact that Canon asked the aspirants for user-generated content – their own photographs. The idea was to inspire word of mouth, leveraging people's love of sharing photos and getting their work highlighted.
The Winning Shot: When It All Just Clicked!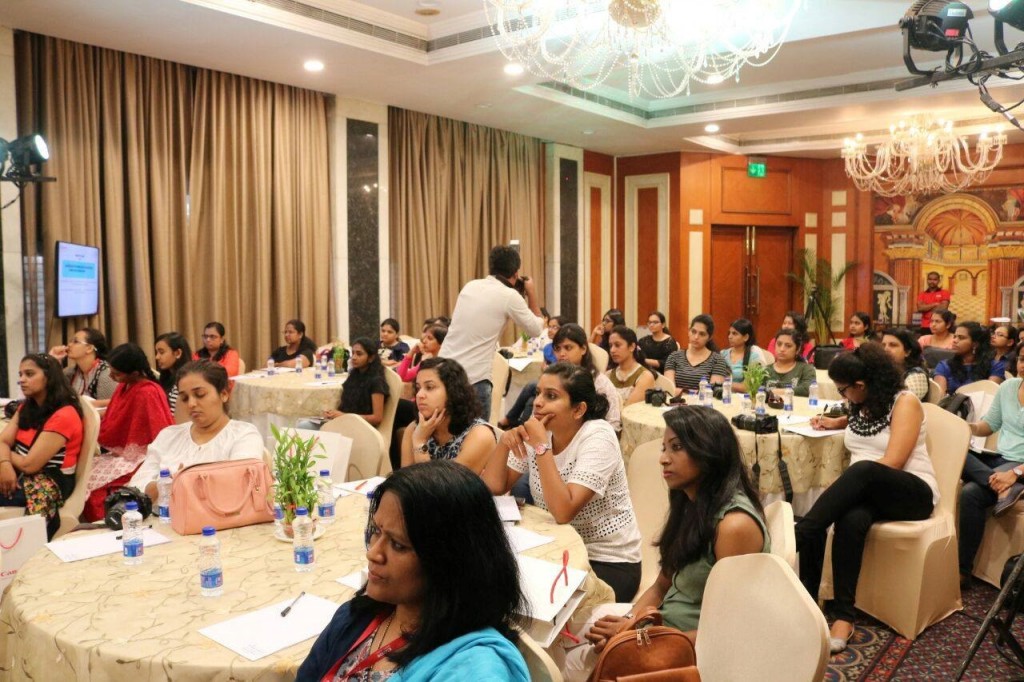 Tailoring its creative and messaging to each stage of the journey, from workshop awareness and lead generation to showcasing testimonials, the campaign rocked it on social – and without a fat budget. That was when we realized, photography is more than just a casual hobby for a huge bunch, even today. We made them all take out their DSLRs. Phones can go back to calling now!
Most importantly, the end was served. The participants' turnout far exceeded Canon's expectations – and the seats were full way before the last date of registration.
One of the key reasons 'I Click' stood out as a brilliantly-branded campaign is that the brand kept up with the enthusiasm of the prospects and participants, interacting with them as much as possible. Equally notable is the fact that we broke the traditional mold of driving leads using affiliates and other costly mediums. Fusing the video content with an intelligent targeting mechanism helped us in meeting the campaign objective with a minimal cost.
The campaign helped Canon built an engaged community, transforming their online presence. Plus, it got them the numbers too –
Garnered over 61,07,482 views online on Facebook

Generated 5,71,836 conversations on Facebook

4,79,920 views on the launch video

Facebook fan-base increased by 4,400
Showcasing Testimonials: Set the Ground for the Next Workshop
And when the campaign was over—Canon didn't stop there!
Too many businesses make the easy mistake of letting the momentum die out. Canon didn't. A good amount of people seem to be interested in getting to know what the workshop has to offer from someone who attended it in person.
So Canon showcased participant testimonials at the end of the campaign. Doing so not only gave the future participants an insider's scoop on what is there to look forward to in the next workshop, but also built the credibility of the next workshop to be held in April.
---