How Philips solved a problem you didn't know you had
Alen: Honey, let's go for a drive. It's been so long.
Alice: No way! Can't expose the baby to the murky air outside.
Alen: Don't worry, we'll keep the car windows closed.
Alen is being silly. Do you know why? Because the worst kind of air in the town is not on the roads, not on the traffic signal (good guess, though), neither it is in the outskirts.
It's inside your car. Now who could've guessed that?
In-car air pollution not only exists, but is more dangerous than the pollution out on the road. We can't blame Alen there, most of us are not aware that locking the car doors does not lock away the pollution. Motorists and passengers are exposed to 3X more pollution than pedestrians.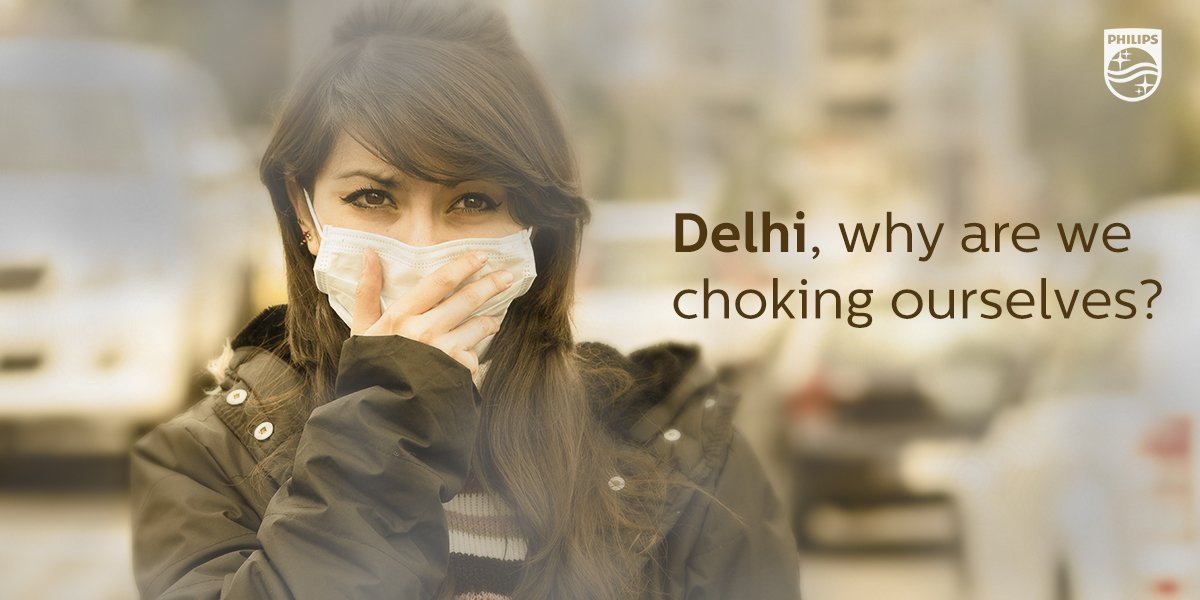 Air fresheners merely cover up the bad odour. And no, switching on your car's AC won't help you escape the culprit either. If you are living in a metropolitan like Delhi or Mumbai, you might be exposing yourself to in-car pollution for more than 100 minutes a day – and unknowingly so. Curbing air pollution is a tall order, but keeping the insides of your car pollution-free is in your hands.
Philips had a proven solution to in-car pollution – GoPure – a compact car air purifier that not just knocks-out dust, pollutants and particulate matter from your car but also freshens the air inside.
How do you offer the solution to a problem that's not known?
To set the ground for the air purifier, Philips aimed at waking up urbanites to the hazards of in-car air pollution and driving massive grassroots action.
Philips' Breath of Fresh Air in the Digital Space!
In order to reach their target demographic, Philips adopted a content-driven strategy, catching them where they were buzzing – the digital space – Facebook, Twitter and blogosphere. Philips took a refreshingly different four-phase approach to increasing awareness, creating product demand and driving conversions.
Facebook and Twitter pages were created as tangible digital touchpoints driving ongoing, two-way conversations, and strategically linked with call-to-action buttons aligned with the business goals.
Phase 1: Heads up, town!
Statutory Warning: In-Car Air Pollution is Injurous to health
In a bid to make the public more aware of the problem, Philips kicked-off the campaign with powerful insights:
4 out of 10 worst polluted cities are in India (Source: WHO).
The number of individuals suffering from respiratory disease in Tier-I, II cities is rising at an alarming pace, and in-car pollution is the disguised villain behind it. By tapping into statistical data, the pre-launch posts reassuringly highlighted how in-car air pollution not only exists, but is an intruding threat to the health and well-being of urbanites.
Phase 2: Get the buzz going
The health awareness Philips generated about in-car air pollution set the ground for introducing the solution – GoPure.
Through a dynamic digital presence, GoPure was uniquely positioned as a smart car air purifier that is seamlessly installed and integrated into a car. A number of visual posts and blogs portrayed how GoPure's 3-layered filtering is a technological departure from other purifiers. Its unique capability to start working in lesser than 15 min was echoed throughout the campaign.
The social feeds communicated exactly what the brand promises to deliver – A 'BreatheTheDifference' experience.
Phase 3: Get the ball rolling
Philips shifted gears and strategically pushed the third-phase to the first week of October, around Diwali. As the national capital and surrounding areas gasped under a thick cloak of smog, #BreatheTheDifference became an 'Aha moment' for the urbanites looking for a way out of Post-Diwali pollution.
The launch video was enthusiastically received, gathering attention of thousands of people across India. Adverts, redirecting the users to the product website were also deployed.
Philips partnered with Meru cabs in Delhi, Mumbai and Bengaluru, having GoPure car air purifier installed on the front seat headrest to make it visible to the riders. Riders could feel the air quality improving drastically and shared their #BreatheTheDifference experiences on Facebook and Twitter.
Indoor Branding
Outdoor Branding
Phase 4: Keep up the momentum
Philips created shareable, visually-rich, content posts and tweets, encouraging the audience to spread the word – and it worked! Many of India's social influencers soon started to #BreaththeDifference too. The user generated buzz got the audience talking. A huge number of fans shared the video on social channels, and a dozen positive articles were penned down by top bloggers and online publishers.
The posts were viewed, liked, commented on and shared on Facebook, getting an overwhelming response, sustained for months to come.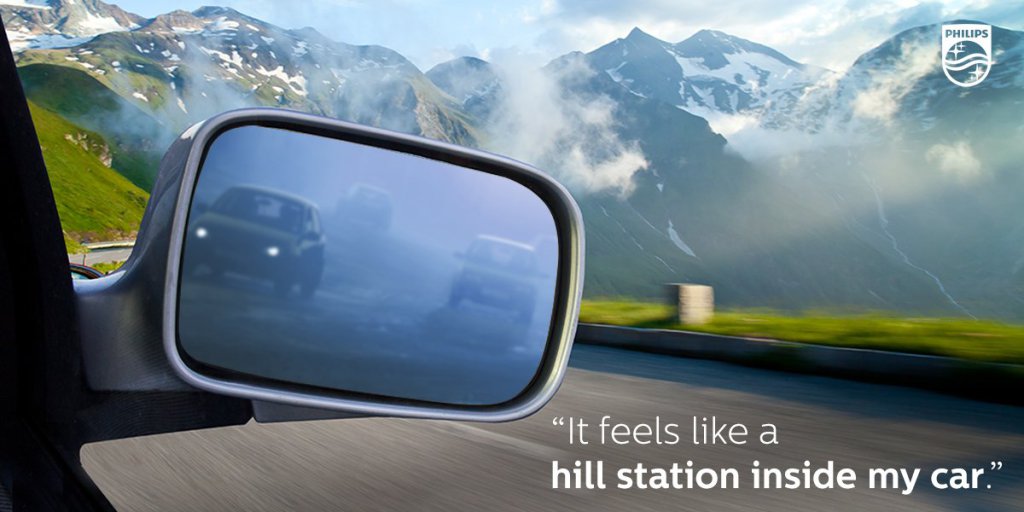 A Remarkable Social Impact: Turning the 'daily grind' into a 'joy ride'
The results proved to be every bit as dynamic as the campaign itself. Beyond generating a flurry of interest in the product, the campaign facilitated a positive change in society, turning the subject of in-car air pollution from an 'almost invisible problem' to something that was 'impossible to ignore'. More people than ever before cared about it and wanted to talk about it.
Delhi, Mumbai and Bangalore came one step closer to getting less polluted and breathed a sigh of relief from post-Diwali smog. The cab rides made a definite difference in the lives of the people, who were at it, sharing and tweeting their first hand experiences on social media.
Considering that India's air purifiers market is at a very nascent stage, the campaign was quite a success, creating an empowering space for the brand to grow.
… and the numbers say it all!
89,000+ leads landed directly on the Amazon page via posts and blogs. The sales went through the roof, with the product going out of stock even before the campaign ended.

A network of 250-300 influencers tweeted about Go Pure campaign on the day of cab launch. #BreatheTheDifference became the top trending hashtag for 6 hrs.

The launch video garnered 8.42 lakh views, 4.5K likes and 5200+ reactions including 300+ shares.

An album citing "Signs of Suffocation" was enthusiastically received, gathering attention of more than 20,000 people.

The campaign attracted 1600+ Twitter followers and close to 14,000 likes on Facebook, generating 0.1 million leads.

Blogs aimed at creating awareness reached out to 5000+ people with 'Philips Go Pure: Revolution against Pollution' being rated as the top post by Indi Blogger.
The campaign reverberated Philips' philosophy of 'Innovation & You' and helped it penetrate deeper into the air purifier market.
Client: Philips
Product: GoPure – Car Air Purifier
Agency: Pulp Strategy
Category: Digital
---