What is Brand Marketing?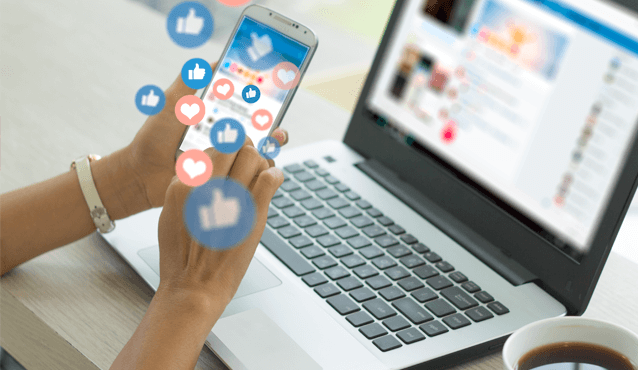 Brand marketing is a way to promote your product or service by promoting your brand as a whole while emphasizing what makes it unique. Essentially, telling the story of how you came up with this new idea and why people should care about it will make them feel more connected to your company, which will, in turn, help increase customer loyalty. The modern definition of branding has evolved to encompass more than just a name or slogan. Companies now use logos, slogans, and symbols as part of their brand identities to distinguish themselves from competitors. A brand is a bridge between your product and the customer. Brand marketing isn't just putting a logo everywhere; it's about forming connections with customers. Therefore, it is essential to focus on brand marketing, as it takes time. Focusing on short-term goals can be detrimental in the long run because they do not impact a company's reputation or build its business over an extended period. Thus, Brand marketing is an integral part of executing your brand marketing strategy. It involves taking the steps necessary to convey your brand's message in a way that successfully reaches its audience
Why Brand Marketing?
Promoting one's brand uniquely and recognizably is a way to highlight your products, build trustworthiness with customers, market reach for the overall reputation of your business. While it helps gain product visibility in an industry where everyone does similar things at competitive prices, distinguishing yourself from competitors can make all the difference by highlighting what makes you unique. Brand marketing does not focus on short-term gains but rather a long-term goal of building customer loyalty. This is done by communicating your brand's identity and values to the target market to stand out from competitors and take the business up another level with increased sales or attract new customers. A Brand marketing agency can help you in branding your business the right way
What Comes First - Branding Or Marketing?
In the modern business world, it's tempting to jump right into marketing. After all, your ultimate goal is sales, and marketing is a strategy used to optimize those sales. However, if you are a brand-new company that offers only products or services on par with competitors, then not much will change in terms of revenue because they can provide equivalent value too. Although, you can boost your brand's visibility by opting for the right brand awareness campaign.
By understanding how your product or service can solve their problems, consumers will be able to make informed decisions about whether your product or service is the right fit for them. You need to figure out how you will connect with these people and get them interested in what you have to offer as soon as possible. At some point, they may think whether your brand is worth spending money on or something new will meet their needs better. 
Your brand lives in the hearts and minds of your customers. It is what they think when you hear or see a name, whether it be yours or another company's. Your brand is based on all experiences; some are controlled by yourself, while others may not necessarily be under your control due to external forces like competitors' actions.
The ways consumers interact with and assess products has changed dramatically over the past few years. Consumers are increasingly tuning out marketing and advertising, digging deeper to better understand the brands behind their purchases.
Understanding your brand - how it connects with consumers emotionally and how to effectively communicate that across customer experience can help you see returns in marketing strategies. When customers have more emotion invested in a specific business or product than others, they are likely to purchase from them over the competition.
Havas Media says that most people don't really care if 74 per cent of brands disappear. However, brands that engage with consumers, showing their personality and sharing values, are among the 26 per cent missed.
Ready to Start a Project?
Let's Talk
The Importance of Developing Strategic and Consistent Brand Equity
In marketing, brand equity is the level of sway a brand name has in the minds of consumers and can be measured by how much people are willing to pay for those specific brands. Organizations create positive experiences that entice customers to continue purchasing from them over competitors who make similar products.
The benefit of establishing positive brand equity is the benefits it can have on ROI. Organizations that leverage the power of branding often earn more money than competitors while spending less on production or advertising. An example would be a company making price premiums from strong brands because consumers will pay almost any amount for their products and services without question since they trust them so much. When consumers believe that a brand is trustworthy and values those beliefs, they will pay more to purchase their products. If an organization wants to expand by offering new items under the same umbrella brand that enjoys customer trust, it can do so faster because of the trust established beforehand.
How to build a brand marketing strategy that aligns with your business?
A well-developed brand positioning strategy will help you realize your business's goals and focus on the actions required to reach the right customers.
The components of a successful brand advertising strategy include:
First, identify your goals - Business goals are the foundation of your marketing strategy. Identify your business goals, then align them with a set of marketing strategies to support those priorities.
Research your market - Research is an essential aspect of any marketing strategy. It's critical to learn about your market, such as its size and growth rate. You should also keep track of social trends or changes in demographics.
Profile your potential customers - The profile you create may reveal your customers' buying patterns, including how they buy, where they buy and what their preferences are.
Profile your competitors - As part of your marketing strategy, you should develop a profile of your competitors by identifying their products, supply chains, pricing and marketing tactics.
Develop strategies to support your marketing goals - List your target markets and devise a set of strategies to attract them. An example goal could be to increase young people's awareness of your product.
Use the '7 Ps of marketing' - Reach your selected market by utilizing the 7 Ps of the marketing mix. If you can choose a combination including product, price, promotion, place, people, process and physical evidence that best fits your goals, then it's more likely to succeed.
Test your ideas - In order to improve your sales results, you will need several tactics. These can be found through some online research and testing with customers and staff. After reviewing what works best for the company, choose some approaches that have successfully reached target markets or improved customer satisfaction.
Benefits of Brand Marketing
A strong brand can be built and maintained through time with continuous effort, but it is worth the reward once you see how much your business will benefit from having a powerful one.
Here are the benefits of strong brand marketing.
Better customer recognition
Increase in customer loyalty
Positive word of mouth
Higher effectiveness of advertising
Competitive edge in the market
Improved brand credibility
Ease of purchase with low price sensitivity
Related Content:
Conclusion:
Your company's brand is its most valuable asset. It helps you stand out from your competition, giving customers a reason to buy from you instead of someone else. The right branding and opting for the right brand marketing services lead to a strong brand equity and extended benefits for your business. Branding is a large part of telling your story and what customers should expect when doing business with you. It gives an emotional attachment to the brand, which forms perceptions that go along with it. A brand is the complete compilation of experiences that a consumer has with your company's product or service. It's the emotion behind what they feel, see and think about you when interacting at any level and every touchpoint.
---