A new sensation, Augmented Reality (AR) is taking the Marketingville by storm with her new-found superpowers. She can blend virtual objects into real-world settings, real-time. Though it might still seem like a science fiction, AR has made it possible! Marketers are overwhelmed with her arrival to Marketingville and can't stop celebrating her superpowers. Early tests have proved that AR can do a lot more than simply entertain. By 2022, the market size of augmented reality is projected to reach $117.4 billion. AR not just has the potential to become a great marketing channel but also act as a differentiator for your brand.
Here are 4 ways to use Augmented Reality superpowers creatively for lasting brand impression.
1. Explore a new dimension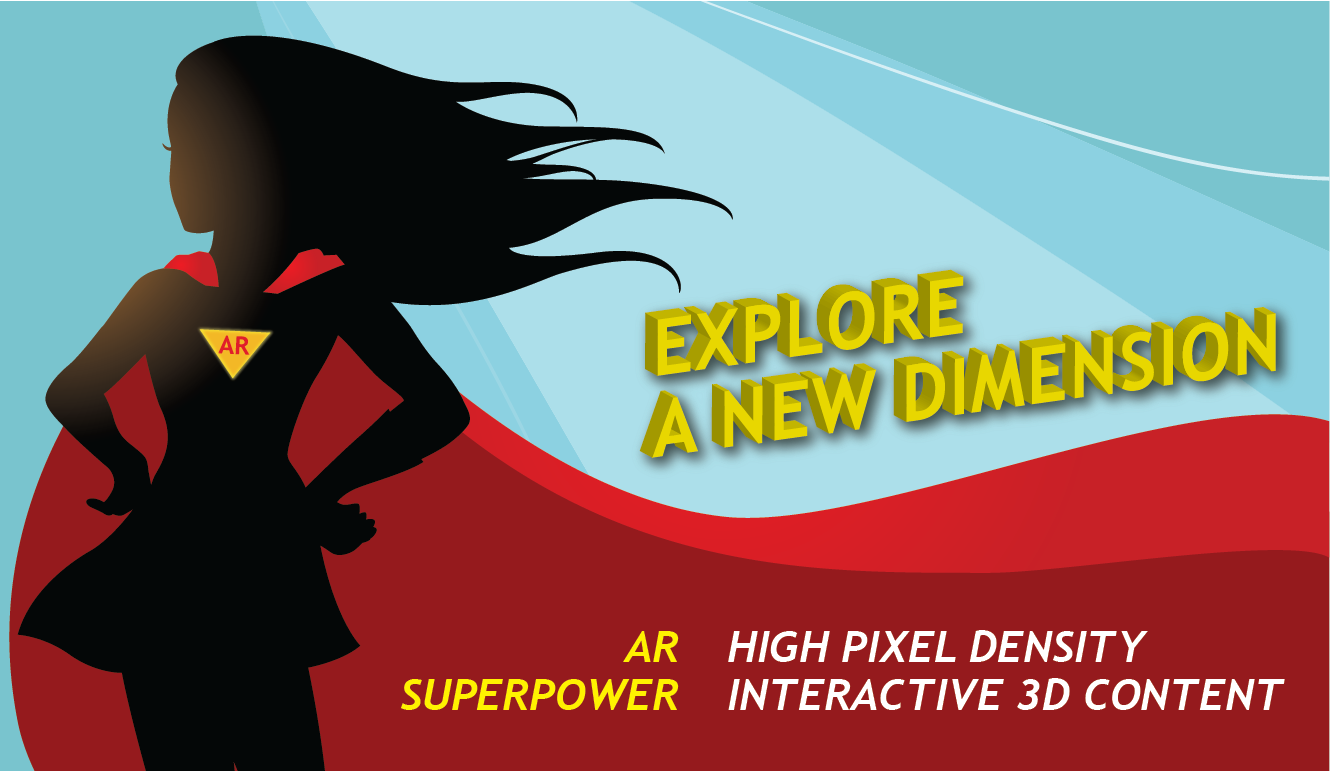 Usually content like posts and ads appear in a two-dimensional interface, however, with AR's superpowers, brands can experiment with different types of three-dimensional content. Innovation in the types of visuals can break the clutter and help brands to stand out. Thanks to the higher pixel density of the AR-enabled screens, more detailed visual output can be obtained. Thus ensuring better content marketing and a richer experience for users.
2. Bring stories to life
As a marketer, we always have a story to tell through our campaigns. It could either be about the brand, the products, its uses, features or its users. AR's superpowers help you to create a more immersive platform for your consumers. They can not only view your content, but also interact with it and connect. What's more? You could also redirect users to other content forms like games and interactive videos where they can experience your brand. There's also scope for creating virtual brand properties like characters, games, etc. to connect with users better, engage with them and create brand affinity.
3. Enter the virtual world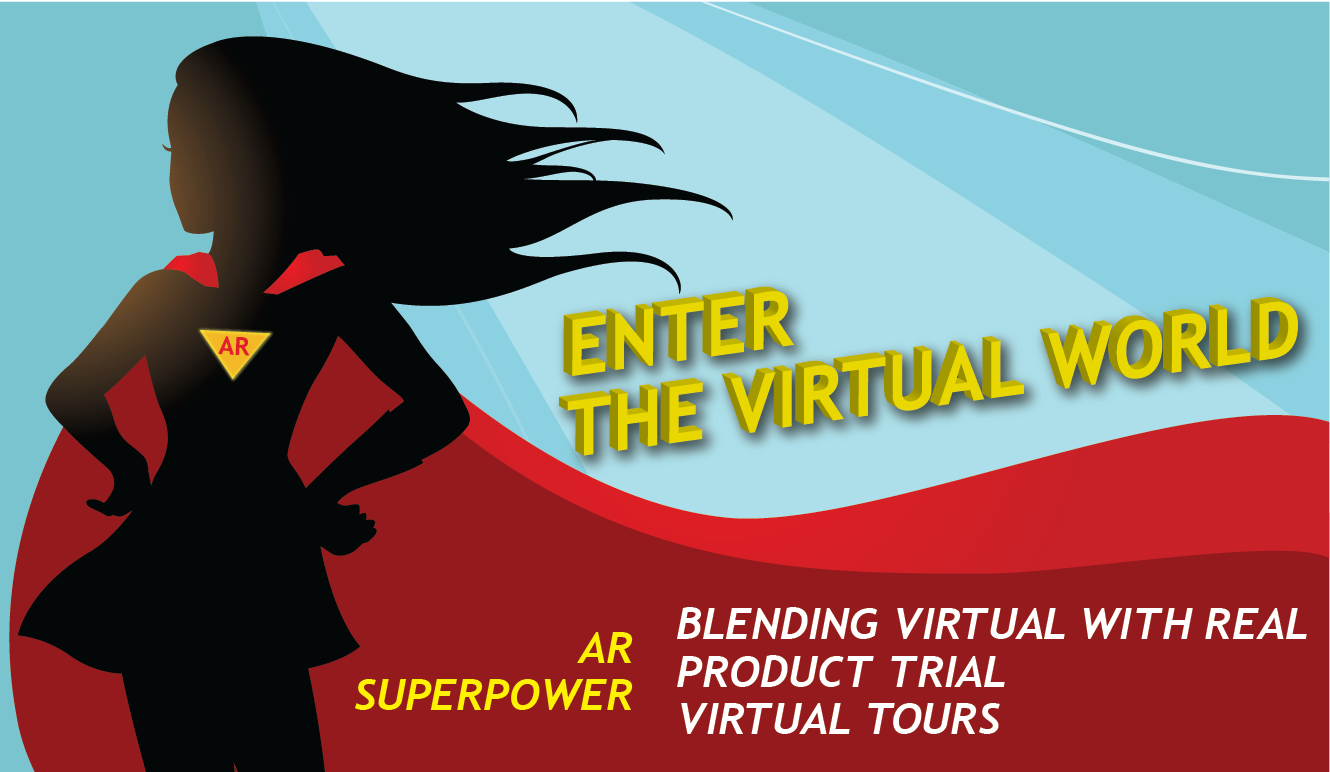 AR enables brands to create compelling brand interactions for customers by superimposing virtual elements in the real world scenario. Creating virtual experience zones on websites for users to try on your products is a great way to engage with them and increase conversions. Users can scan a catalog to see what the product could look like when they actually use it. E-commerce platforms can leverage AR for brands offering watches, automobiles, makeup, glasses, clothes, furniture, home décor, etc. Similarly, Hospitality and tourism brands can offer virtual tours to attract consumers and get them interested in new unexplored places. The best thing about AR is that it can easily extend the real-life experiences in ways that feel genuine as well as enriching.
4. Get socially virtual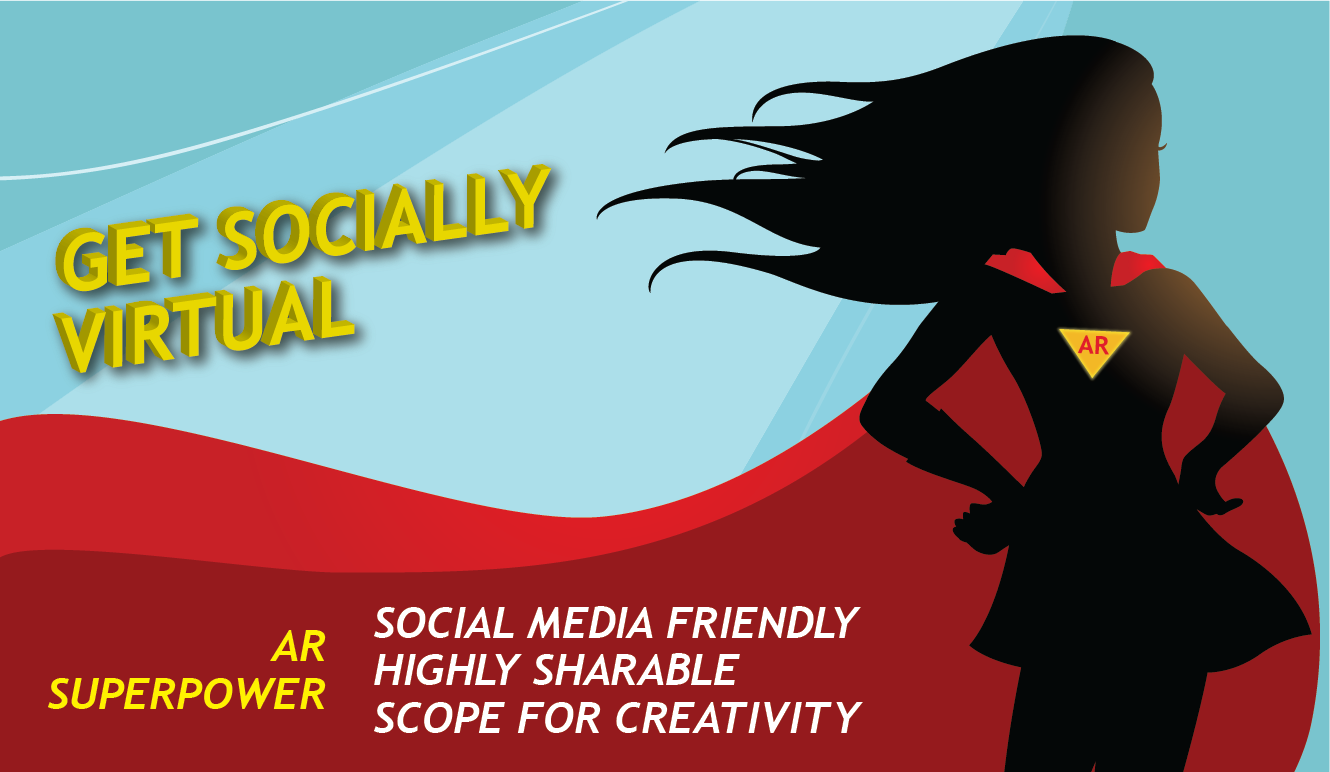 Another great thing about AR is that it can be seamlessly integrated into a brand's social media marketing strategy. Marketers are already using mediums like Facebook, Instagram, and Snapchat. All they need to do is creatively implement some AR ideas in sync with their content strategy and get them rolling! Adding animations, creative filters, stickers, polls, and interactions makes the content sharable. In fact, AR can take your video strategies to an all new level if used well.
Final thoughts
This superhero is all set to change the future and a smartphone is her weapon of choice. Augmented reality has gained popularity not just among millennials but also marketers who constantly seek new ways to engage with their audiences. Apart from native apps, augmented reality can be integrated into mediums like -
Websites - Popular browsers like Google Chrome and Firefox are evolving and becoming more compatible with AR
Banner ads – AR ads can be used in banners through Augmented Reality Digital Placements (ARDP)
Facebook Messenger bots – These bots also support augmented reality features
Social networks – Platforms like Snapchat and Instagram are great for AR
Billboards – AR and strategic communication can do wonders on an interactive billboard with sensors
We think AR is definitely the future of marketing. What are your thoughts?
Source - Markets and Markets research
---