The new year is a time of hope and change, so what better way to ring in 2023 than with some fabulous marketing ideas? We have some awesome recommendations that will help get your creative juices flowing and give other marketers something to learn from. Read now!
As we turn the corner into 2023, it's a great time to look back at your past year's marketing efforts and plan for the coming one. Reinventing yourself with new ideas can be daunting; however, there are plenty of simple but bold new approaches you can use to make sure your business pops on the market this year! We have some awesome recommendations that will help get your creative juices flowing and give other marketers something to learn from. Read on for our top picks for exciting new marketing ideas in 2023 that will jump-start your marketing efforts!
Top Marketing Ideas to Ace the New Year
Refresh Your Brand's Social Accounts to Ring in the New Year
It's that time of the year again: time to ring in the new year with your brand's social media accounts! Showcase your products, services, and upcoming plans for 2023 on Instagram, Twitter, and Facebook. Help your customers get ready for a prosperous new year ahead by giving them an exciting glimpse into what you have planned. Get creative with gifs and videos as part of your celebration posts – they're sure to capture the attention of both current and potential followers. Don't forget to include hashtags related to the event so that people can find it easily! Additionally, you can also add festive elements to your social accounts to make them more appealing to the audience.
Target Holiday Shoppers With Smart Searches
Make sure you capture all the holiday spirit without overspending with your ad campaigns by using holiday-specific search terms! You can ensure seasonal shoppers are in the right place at the right time with these smart strategies. Identify keywords that accurately reflect what people may be searching for around a certain holiday. For example, words like "New Year gift ideas," "Easter egg hunt," or "Christmas cake recipe" might be more popular during these times of the year.
When crafting your ad copy, don't forget to include how your product or service can meet their needs. Additionally, take advantage of trends and buzzwords associated with each holiday season. Put yourself in customers' shoes - what topics are they talking about? Tailor your ads accordingly and make sure to keep up with the latest news and events.
Help Your Customers Reach Their Goals This New Year
By understanding what your customers want and need, you can create offers that will motivate them to stay on track. For example, if they are looking to get in shape, offer discounts on gym memberships or fitness apparel. If they want to learn more about a certain topic, give away free e-books or educational courses – it's always nice when people can get something for free! And if they just want to have more fun, why not host a special event, offer discounts on activities, or create an exclusive club with select deals and offers?
By showing your customers that you understand what they want to achieve this year and offering them the tools to help them get there, you'll be building customer loyalty in no time.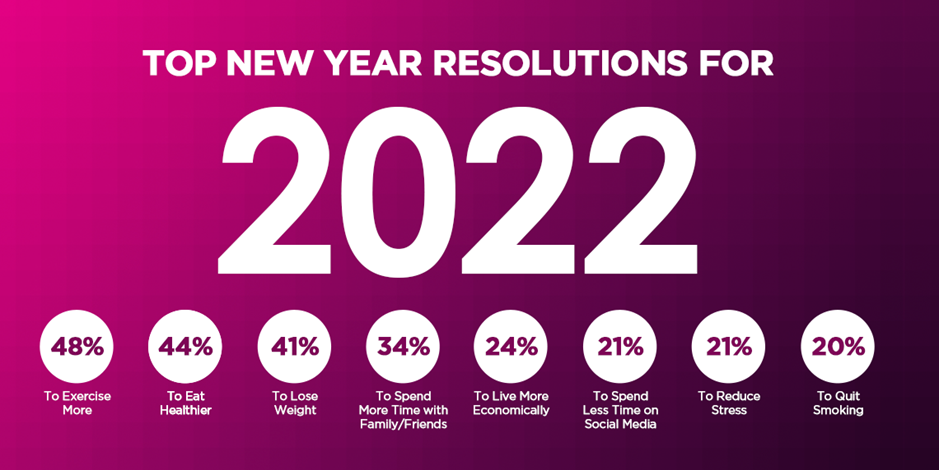 Reach Out to Your Customers by Sending Them a Warm Greeting
Sending out an email is the perfect way to express your gratitude for their loyalty this past year and provide them with updates on what you have in store for 2023. You can also use it as an opportunity to wish them a happy New Year. Your customers will appreciate getting some special attention from you - they'll love being included in your New Year plans. So don't be shy - reach out and ring up your customers today! Let them know that you value their business and that you're looking forward to another wonderful year together.
Its Time to Show Gratitude to Your Loyal Customers
Do you have customers who are passionate about your brand? Do they spread the word and sing your praises to everyone they know? If so, it's time to show them some love! Your loyal customers and brand advocates are invaluable assets to your business. Showing appreciation for their loyalty is a great way to keep them coming back for more.
Think outside the box when expressing gratitude. You could offer exclusive discounts or special access to events, or even launch competitions where fans can earn prizes related to your industry. Don't forget that a simple thank you note goes a long way too! A personalized message of appreciation sent directly from you will make all the difference in making sure your customer knows just how much they mean to you. These little gestures of recognition are not only an effective way to thank your customers but a great way to nurture relationships and keep the conversation going. Showing your customers how much they mean to your brand will leave them feeling valued and create more opportunities for future collaborations.
Bottomline
The new year is a time of hope and change, so what better way to ring in 2023 than with some fabulous marketing ideas? At Pulp Strategy, we specialize in out-of-the-box thinking that gets results. From creative content to targeted social media campaigns, we can help you make a big splash in the new year. So if you're ready to jump-start your marketing efforts for 2023, give us a call. We'll be happy to share more details about our services and how we can help you achieve your business goals.
---