The COVID-19 pandemic has impacted the lives and livelihoods of billions of people globally in an unprecedented way. As the contagion rages on around the globe, people have restricted their movements, venturing out of home only for essential work and working from home.
The fear of infection and the need for social distancing has led to significant changes in consumer behaviour and the buyer journey. The first and foremost among them is that consumers have reduced their visits to physical stores and switched to online purchases to meet their needs. According to the Pivot to Digital: 90 Days and Beyond Report by Pulp strategy, 32% of households (40% of households with children) have significantly increased their e-commerce spends in the pandemic period. While 33% of households believe their future online purchases will grow.
Another critical shift that marketers need to consider is that consumers have shifted to new brands due to the unavailability of their preferred brands. As per the Report, 30% of consumers have started using brands they don't usually buy as their favourite brands aren't readily available in the market. This acceleration of the ecommerce will create new household brand names, significantly increasing the competition for existing brands.
These radical shifts in consumer behaviour have made it imperative for brands to build a noticeable ecommerce presence to survive and thrive in these difficult times.
Brands need to consider the changed consumer behaviour while going online
Before venturing into ecommerce, brands need to take into account the recent consumer behaviour changes. As consumers needs have changed and they have become value-conscious, brands should display
products that meet their new needs and provide them with a better value for the money.
These are tough and unprecedented times. Keeping this in mind, the brand communication should be relevant to the new consumer sentiments.
Safety and hygiene are now more critical than ever. Therefore, brands should communicate the steps taken by them to alleviate their safety and hygiene concerns.
Owing to the pandemic, 65% of people favour buying goods and services from their own country. In line with this, the 'Made in India' messaging should be forcefully communicated, especially in categories where consumers will care more about local sourcing/product origins.
Last but not least, the decision to go online shouldn't be only about selling. Rather, it should be aimed at creating a memorable buying experience through various ways and means, including the use of technology.
Ecommerce opens a new world of opportunities
Building an ecommerce presence can open a new world of possibilities for brands. Going online will help them reach a broader consumer base and sell their products and services in new markets. Consumers can be engaged digitally with exciting content and technology interventions. The purchase behaviour of consumers can be analysed to draw compelling insights, which can then be used to launch targeted digital marketing campaigns in the future. New products from the range can be promoted based on the consumers' purchase behaviour. Besides, brands can ensure the delivery of the right content at every stage of the buyer journey to ensure higher conversions.
The Ecommerce roadmap for brands
Providing an unmatched online buying experience is the key to business success in the post-lockdown era. It will enhance customer satisfaction, ensure repeat purchases and build brand advocacy. Here's how marketers can make their ecommerce ventures successfully.
Enhance user experience
The ecommerce website design should have an intuitive, convenient, and attractive user interface and provide an unmatched user experience to enable visitors to explore the brands' offerings and make purchases without any bottlenecks. Sufficient product information should be provided to help them make informed purchase decisions.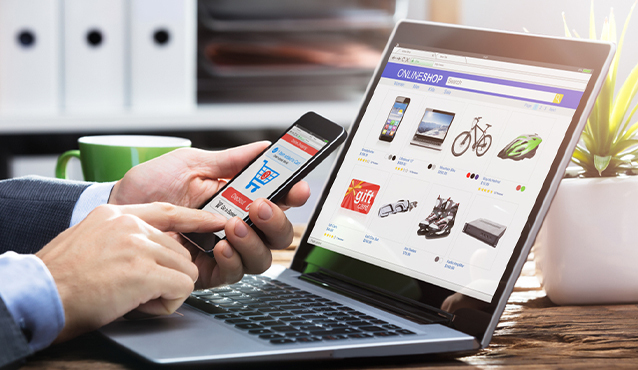 Get your SEO right
Having a robust SEO strategy as part of ecommerce website development will make the website easily discoverable. It will help brands build brand credibility and brand awareness, and help them provide consumers with better user experience. All this will surely enable them to realise enhanced conversions.
Deliver the right content
Marketers need to ensure that the content offered by the ecommerce website takes care of all the current concerns of the consumers. A well thought content marketing strategy that maps the content with the buyer journey would make sure that consumers have the right information at the right time to consider the product offered by the brand favourably and choose it over the competition. It will pave the way to better lead quality, faster conversions and more revenues.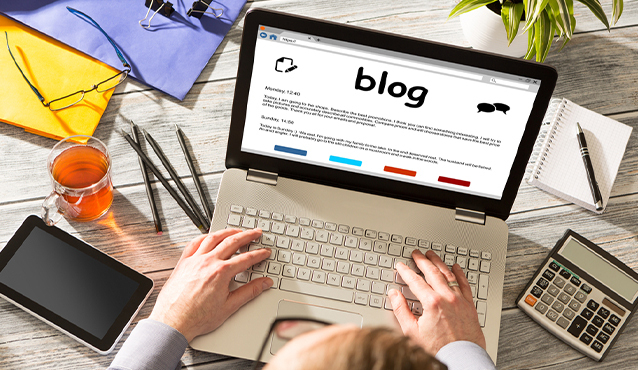 Ensure presence on marketplaces
While having an owned ecommerce website is a great idea, brands can't underestimate the importance of marketplaces like Amazon and Flipkart. Making a visible presence in such marketplaces will help them easily reach millions of consumers looking for a wide range of products. Creating brand pages (A+ content) and spending on advertising at marketplaces can help brands achieve phenomenal sales growth at lower costs.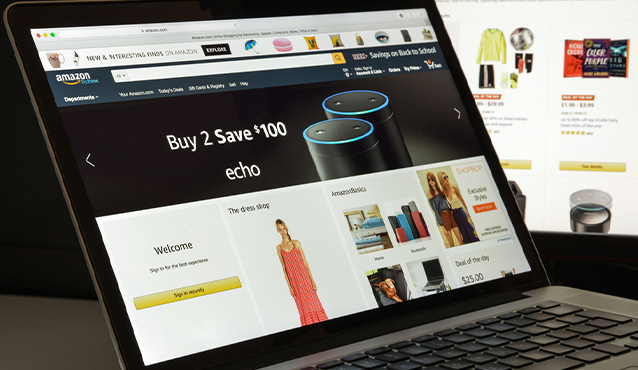 Spend on video marketing
The use of video has grown leaps and bounds during the lockdown. By the end of 2020, the average person will watch 100 minutes of video content per day. By building a video-rich ecommerce website, marketers can offer a unique, entertaining and immersive experience to consumers and forge of a positive and memorable association with them.
Go for AI-powered Chatbots
AI-powered chatbots can be a part of the ecommerce website to help consumers get access to the information about the brand offerings quickly. They can provide multi-lingual support 24x7 and the reduce cost of front desk sales.
Facilitate virtual product experience
The immense possibilities with Augmented Reality can be tapped to provide consumers with product experience virtually from the comforts of their home. Consumers can try a variety of products on their smartphones, tablets or desktop without even venturing out of their homes.
Build virtual showrooms
Virtual showrooms can be a powerful tool for marketers in boosting purchase consideration and overall ecommerce experience. They provide consumers with an amazing shopping experience from anywhere, anytime. Consumers can take a virtual tour of the store, check out product specifications and benefits, discover offers, deals and financing options, and make informed decisions.
The post-lockdown business landscape is full of challenges. Marketers need to understand the changed consumer behaviour and the evolved buyer journey to take their business online for faster revival and growth.
Download the Pivot to Digital: 90 Days and Beyond Report
to get insights into current consumer trends and buying behaviours to navigate the post-lockdown business environment better.
---