As businesses open up after the lockdown, they find themselves in a different world marred by unforeseen challenges. The lives of consumers have undergone an enormous transformation, which has resulted in remarkable changes in their buying behaviours. There is an increased focus on health and safety, and social distancing to ensure health and well-being. Income levels have gone down, which has resulted in a steep reduction in discretionary spends. Consumers are spending significant sums of money on medicines and health in a natural response to the pandemic. As they are not venturing out of home, except for work and essential services, their social media usage has increased considerably. While some of these behavioural changes are for short-term, others will be long-term shifts.
As brands scour for ways to mitigate the crisis, implementation of wide-ranging changes in their business strategies seems to be one of the critical factors. A recent Facebook-BCG research report has captured this massive shift in consumer behaviours in India. Here's how brands can mould their business strategies to adapt better to these changes and overcome these challenging times.
Bringing the Outside In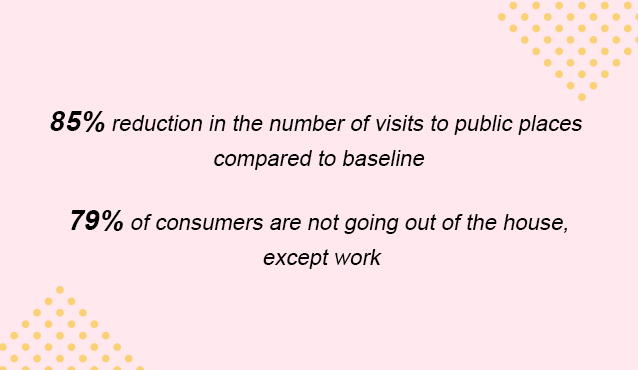 As consumers have minimized their visits to public places, it is imperative for brands to customize their offerings for in-home consumption. Consumers are spending a lot of time indoors, which provides an opportunity for brands to engage them with exciting things to do at home. Brands can also empower consumers to enjoy outdoor services at home, like home banking or shopping via a new, improved app. Virtual assistants and AI-powered chatbots can be employed to provide the necessary information to consumers 24x7 to spur informed decision-making and lead generation. Virtual Product trials can be facilitated for consumers with AR so that they can try out products from the comforts of home and make purchase decisions.
Trust in brand above all else
Brands can deepen their relationships with consumers by helping them respond to this crisis better and positioning themselves as their lockdown and transition partners. In the case of categories wherein consumers will favourably consider local sourcing and product origins, brands should promote 'Made in India' messaging.
As health and hygiene are the key concerns for consumers, brands can build confidence by highlighting the steps they have taken at the shop floor level to minimize the risk of infections. On the same lines, the adoption of customized and contactless sales tools and product calculators will further enhance the consumers' trust. Another great idea to make the consumers consider the brand favourably could be to promote how the brand helps consumers build immunity and stay healthy. Moreover, brands can use videos showing how their products are hygienically prepared, packed and transported to consumers.
Trading Down and Bargain Hunting
As consumers' income level and their disposal income are bound to reduce in the near future, brands need to communicate how their products will help consumers meet their specific needs and provide value for money. Besides, they should provide exciting offers and deals to encourage consumers to purchase their products.
Shopping for Utility
With less money in hand, consumers will have to make hard choices. They will opt for products that provide them with more value for money and help them meet their current needs effectively. In line with this, brands will require to innovate and develop new products and communicate the benefits of their offering carefully.
Embracing digital services & experiences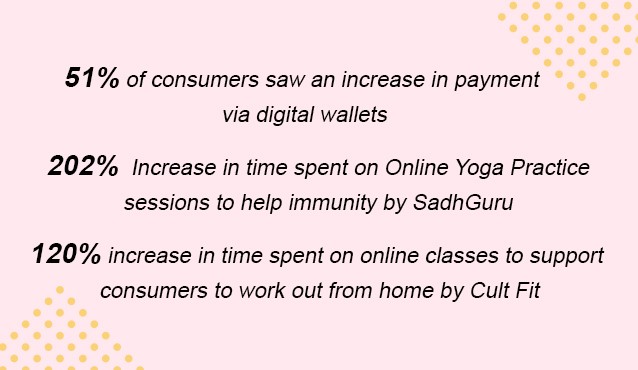 There has never been a better time than now for digitization. Promoting contactless payment methods will help brands win consumers' trust. As digital consumption is on the rise, brands should engage consumers with social media content, webinars, Facebook and Instagram Live sessions and more. Similarly, interactive games, DIY videos, health and safety-related videos, and contests will help brands retain customers and ensure continued business from them.
Accelerated adoption of e-commerce and O2O
Brands that will take their business online will come out of the crisis triumphant as 50% of all consumers expect to increase e-commerce spend in the next 1 month. Brands should lay particular emphasis on delivering a seamless e-commerce experience to consumers by integrating technologies like Virtual Product Trails with AR.
Strive for Health & Wellness
As the report shows a 120% Spike in online searches on health & immunity, consumers are taking their health very seriously. The communication strategy of brands should be centered around spreading awareness about how their products help consumers keep themselves and their loved ones stay healthy. It is an excellent opportunity for brands that are not in the health and wellness space to launch products that meet the health and hygiene needs of consumers. For Health and Wellness brands, it's the time emerge as category leaders and demonstrate thought advocacy in H&W space
Rise of the Smart Shopper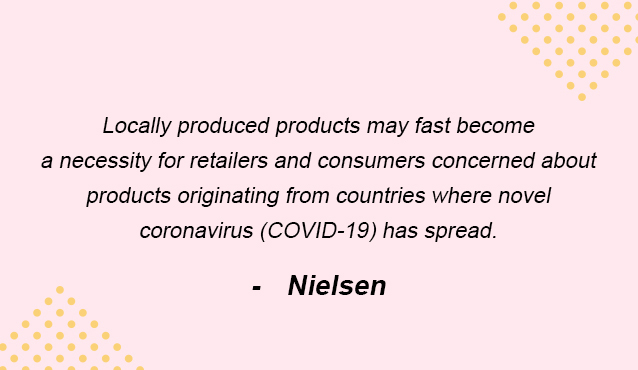 The COVID-19 pandemic has led to the rise to the smart shopper, who will carry out thorough digital research and make informed purchase decisions. To help him continue on his buyer journey, brands will be required to provide him with exhaustive information on the features of the product and its manufacturing place. Moreover, they will have to facilitate influencers and user-led positive reviews to make them purchase their brand over the competition.
Remote Way of Living
Since the lockdown, there has been a 60% increase in Instagram Live views in a week. Brands need to leverage this trend by developing product messaging and social media content around Work From Home. Also, consumers are looking for ways and means to socialize virtually owing to social distancing measures in place. Brands can fulfil this consumer need by organizing virtual streaming events and parties.
Do-it-Yourself
Lockdown has resulted in consumers generating interests in new hobbies, opening new Moment Marketing avenues for brands. Brands can leverage this opportunity by disseminating innovative DIY content so that consumers can enjoy outside experiences indoors using their products.
Superior Hygiene & Clean Living: A New Norm
With hygiene being the foremost priority among the populace at the moment and 91% of Indian households washing hands more often, brands need to harp on the hygiene factor in their messaging. Hygiene could be the key differentiator for service brands. For brands that are not in hygiene space, it is the perfect time to make a foray into the market with new innovative products
In the wake of the COVID-19 pandemic, consumer behaviour changes have opened up a new world of opportunities. The fast mover brands will be able to make the most of them and be a winner. The key to success for brands lies in understanding the change in consumer behaviours, delivering targeted, seamless shopping experience and retaining and developing brand advocates in the new normal.
Click here to get in touch with our experts today!
---