As the country-wide lockdown gradually ends, brands are staring at a bleak future marked by reduced footfalls at retail outlets and lower propensity to spend among consumers in comparison to pre-lockdown days. According to a recent report, 60% of Indian consumers believe the way they shop would undergo a significant transformation owing to health concerns associated with the COVID-19 outbreak.
Consumers are reluctant to visit markets and malls due to a considerable threat of infections, and this situation is likely to continue for months or even a few years, posing a big retail marketing challenge for brands. In such a scenario, how could you ensure sales to achieve business revival and growth?
The virtual showroom is one of the promising options that brands are increasingly exploring to let their customers enjoy an unmatched shopping experience from the comforts of their home. All customers need is a laptop, tablet or smartphone and they are ready to take a virtual tour of the store, check out product specifications and benefits, discover offers, deals and financing options, and make informed decisions.
Virtual showrooms can be equipped with a host of exciting features to provide an amazing customer experience.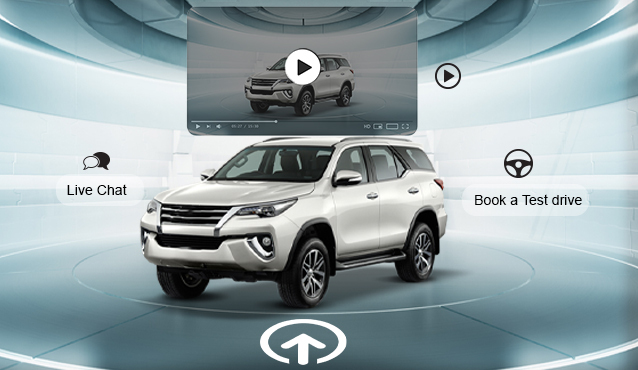 High-Resolution Pictures
Customers can see product pictures in high resolutions. They can also zoom in to view the finer details of the products displayed.
Videos
Product videos can be embedded at carefully selected locations in virtual showrooms to enable customers to play them for information.
Live Video Chat
Customers can chat with the sales representatives with prior appointments.
Live Demos
At the click of a button, live demos can be started.
Text Chat
An AI-powered chatbot can respond to customer queries as they take a virtual tour of the showroom.
Here're some of the key benefits of Virtual showrooms.
Ultimate Experience
Virtual Showrooms provide potential customers with the experience of being at a place without being physically present there.
Better Customer Engagement
By offering attention-grabbing experiences of your store, property and products, virtual showrooms lead to higher engagement levels.
Educate and Inform
You can educate your customers about the unique features of your product using cutting-edge technologies that strategically display text, images, links, videos, audio clips and more right into a 3D/360 experience.
Accelerate Market & Sales
Investing in virtual showrooms enables you to penetrate new markets and generate additional revenues.
Virtual showrooms are especially beneficial for a wide array of industries.
The COVID-19 pandemic has resulted in the mainstreaming of virtual showrooms. With customers limiting themselves to the confines of their homes and venturing out only for essential services, brands need to invest in virtual showrooms to ensure business continuity and growth in the times to come.
Click here to get in touch with our experts today!
---