All relationships have an emotional component. That holds true even for the connection people have with their favorite brands. A brand's relationship with its customers is built over time, nourished by experiences along various online and physical touchpoints during their journey, grounded in expectations and cemented through consistent interactions.
The COVID-19 crisis has put that very relationship under the spotlight. With the majority of the people now being forced to be physically apart from friends, family, workplace, and their favourite places, brands have adapted to the digital or remote way of conducting business. But that's hardly enough.
To mitigate this crisis and emerge as business leaders, brands need to establish a much deeper, meaningful relationship with their consumers. The brands that help their consumers thrive when they are stressed and longing for human connections will be the ones that will experience improved market share and renewed public interest.
Exuding empathy and solidarity in times of duress
To manage the crisis better, brands will have to rethink their marketing efforts to resonate with their core audience and the current times. The trick would be not to hard sell, but to show support. Precise targeting with relevant topics and keywords will also be key components in gaining back lost market share. This presents a unique opportunity for brands in sectors such as healthcare, wellness, and medical products, to build a closer relationship with consumers. Using AI-driven tools, brands can analyze online data to identify who is reading content about the crisis, and the type of content they are reading. Brands can then segment their audience based on the topics or the keywords to deliver relevant content for more precise targeting.
In this time of a global pandemic, it's all about putting out ads in the right context. To create a positive brand image, brands can use AI and deep learning to analyze data and gain a better understanding of the current market situation.
Examples of brands being thoughtful and relevant in times of COVID-19
How should a brand respond in times of a crisis such as the one the world is grappling with right now? It has been observed that a swift response could alleviate consumers' concerns and build greater trust in the brand.
Brands all over the world are responding with thoughtful and relevant responses. In the UK, KFC suspended its Finger-lickin' good campaign that showed people licking their fingers after a KFC meal, deeming it inappropriate in the present situation. Another example is The Goa Brewing Co, a craft beer brand, who began manufacturing hand sanitizers and delivering them to local communities when the product became scarce due to panic buying. Burger King's Stay Home of the Whopper ad stayed true to its quirky style by creating an ad that endorsed a vital public health message while offering customers something in return.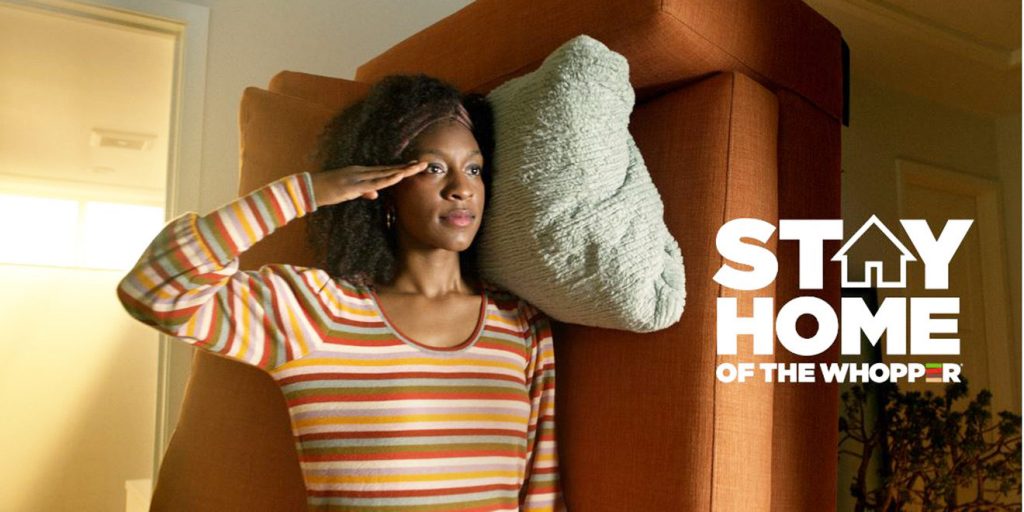 Heineken's #SocialiseResponsibly showcased lockdown video call struggles framed in a light-hearted and amusing way. It's not over-promising or being excessively heartfelt but succeeded in making people smile and reminding them of the brand.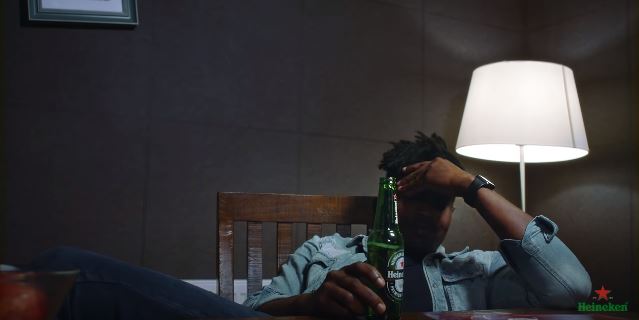 Oyo's #FightCovidwithOYO campaign flagged off with two initiatives- 'Donate A Night' and 'Book A Night for self-isolation' to support the nation in its efforts to break the chain, flatten the curve and maintain the necessary nationwide lockdown. The campaign opened to much fanfare, propelling Oyo to being the business leader in the hospitality sector.
Pulp Strategy's #SpeakOut campaign for Avon took a similar approach. With the insight of rising domestic violence cases nationwide, we wanted to empower women with knowledge and encourage them to speak out against the injustice. The idea was to make women realize the importance of standing up for themselves.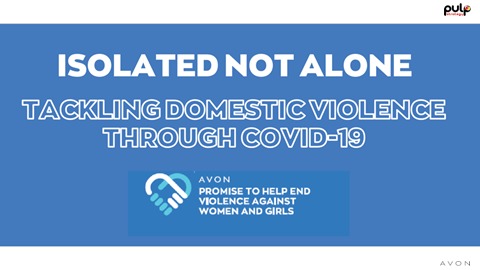 Extending brand values and communication into an omnichannel experience
Focusing on multichannel communication is all the more important for brands now amidst Unlock 1.0. With the market in a slump at the moment. brands need to make sure that they keep lines of communication open for their customers and adjust their marketing strategy to gain an edge over their competitors. This will assert them as business leaders and keep their brand image positive.
Keeping customers informed will be crucial for brands to retain their loyalty. By keeping customers updated on estimated delivery times, and making them aware of why the delays are happening and what they can expect, brands can reduce frustration levels and prevent them from looking elsewhere.
To ensure seamless communication, brands can leverage multichannel communication to engage their customers via website, email, social, push notifications, or in-app messaging. Such an approach will bring consumers into closer contact with their favourite brands.
The need to realign strategies
For brands during the COVID-19 crisis, taking the right actions and finding the right message can be challenging, especially in a fast-changing situation such as this. All companies should operate with integrity and trust even as they come under pressure from a swiftly evolving situation. Those with a product or service well-suited for difficult times must tread lightly.
Marketers must identify the specific challenges that customers, the brand and the marketing organization could experience in each scenario, and identify actions to take.
Now more than ever, it's important for brands to understand their customer's perspectives. Monitoring customer care calls, emails, phone calls, and chats could help them further improve their customer relationship. Marketers must support customers and protect customer relationships while staying honest about what their brand can and cannot deliver. Marketers must adapt their messages to reflect the on-the-ground realities while staying true to the brand's values.
Adding a human touch to digital experiences
The COVID-19 crisis saw a mass shift of customers' experiences to digital on a scale like never before. But only shifting to digital experiences is not enough for brands to gain back lost market share. With people craving human interactions, adding a human touch to a brand's digital experience is vital to nurturing and sustaining a good relationship with the brand's audience.
Whether communicating with customers via email or chat, on phone, or in person, a more personalized approach can work wonders in that regard. And while stock photos may come in handy to pass a specific message, it will be better for brands to use real images taken on your tours or activities, for their website and online communications. Establishing a friendly tone will be of utmost importance. Brands need to ensure that their messages are presented in a polite manner and aim to show empathy, exude kindness, and a willingness to help.
Live chat is a fast and effective way to engage and connect with customers and prospects. Live chat, as opposed to chatbots, bring about the human touch to customer care in the face of automation. Testimonials are another great avenue to rebuild brand trust and reestablish credibility. Overall, creating a memorable brand experience will make a brand more likely to receive a more positive outlook and ultimately improve their market stance.
Navigating the current climate will not be easy. But it will also provide brands the opportunity to show their true colours. In other words, solving customer problems in real-time will be imperative for brands to retain their audience. Brands that proactively help their customers in a time of crisis can ensure healthy customer relationships.
Click here to get in touch with our experts today.
---