Think about why you keep going back to a particular brand repeatedly? Undoubtedly, your satisfaction and loyalty are well taken care of by the brand. In the world of Business-to-Business (B2B) marketing, commercial success for a firm lies in the strength of the relationships it creates with its customers. Relationships are won or lost in crucial moments. Customer experience has become the prime source of competitive differentiation.
The lockdown effect on customer experience
The impact of Covid-19 has left tried-and-tested consumer-centric strategies of businesses obsolete. Spending across most industries is down, purchases have shifted from in-person to wholly digital, and consumer behaviour is changing now and then. In a situation like this, it's essential to figure out a way to understand consumer behaviour, which will eventually define the customer experience and ensure a well-delivered consumer funnel journey. Digital excellence, leveraging appropriate technology and dynamic consumer insights are post-pandemic essentials that every business must prioritise.
B2B customer experience and why it's a missed opportunity
The best way to grow for a business is through consumer advocacy. Word-of-mouth publicity can go digital and get optimised, but it surely never goes out of fashion. But, B2B businesses have somehow failed to get it right. B2B customer-experience index ratings significantly lag behind those of retail customers. B2C companies typically score in the 65 to 85 per cent range, while B2B companies average less than 50 per cent. This gap will become even more apparent as B2B customer expectations are rising now more than ever. However, a B2B company's customers and their buying patterns are far more complicated than that of a retail business.
High time to ace your consumer experience game
Today, customers have the power, not the seller. In this paradigm shift, it's necessary to step up and make those extra efforts to observe, plan and perform keeping consumer loyalty and advocacy as the target. However, a B2B company's customers and their buying patterns are far more complicated than that of a retail business. Indeed, a B2B company requires specific strategies to differentiate itself via customer experience.
Understand your consumers
What do the consumers want? Search for the answer all over again to meet and manage your customer expectations. Try looking at consumer journeys from their eyes and make your strategies consumer-centric and more personal. Once you have a thorough understanding of the customer, you can use that knowledge to personalise every interaction. Remember to not only focus on the customer, but also on the context in which the customer operates. Increasingly, customers expect from all players the same kind of immediacy, personalisation, and convenience that they receive from leading practitioners such as Google and Amazon. Your digitised experiences will drive nothing out of it if you haven't quantified consumer behaviour yet.
Move over touchpoints
A consumer-centric company optimises end-to-end journey, not just touchpoints. Your touchpoint strategy might execute well enough, but the consumer can still have a disappointing journey. Although touchpoints are invaluable sources of insights, they are more wired for transactions, not journeys. One such opportunity is knocking on the door. Customers want a seamless and consistent experience across different channels. It's time for B2B organisations to opt for robust omni-channel strategies. Combine different channels, both online and offline, and tie experiences across these touchpoints to ensure that the customer can comfortably interact with you.
Redesign as per consumer feedback
To manage expectations, design supporting processes with customer feedback in mind. They transform their digital profile to remove pain points in interactions, and to set in motion the culture of continuous innovation needed to make more fundamental organisational transformations. Customer-experience leaders start with a differentiating purpose and focus on improving the most critical customer journey first—whether it be opening a bank account, returning a pair of shoes, installing cable television, or even updating address and account information. Then they improve the steps that make up that journey.
Digitise the journey
Once you have figured out your consumer expectations and insights, it's time to build the right processes and technologies to support the same requirements. Reinventing your digital strategies, applying sophisticated measurement and a building customer-centric governance structure form the foundation will give you an edge over the competitors. From creating a customer journey design to integrating marketing data stack, optimising and reviewing digital assets, focus on digitising an experience rather than just creating one.
Create a delightful experience
The relationship between you and your customers goes beyond purchases. Positive brand experiences need to be created pre-purchase, just as much as they need to be created post-purchase. B2B doesn't have to be boring and loaded with jargons. It's about creating a remarkable experience for users that focuses on their needs, interests, and wishes that leaves them so satisfied that they can't help but go out and sing the praises of your brand. Smart AI chatbots, fun video content, interactive videos, live chats, gamification and proactive responses push your customers into the delight phase that eventually leads to brand advocacy. Barco broke free from the 'boring' B2B personality and took on a quirky route to engage with their B2B clients digitally. By keeping the communication exciting and sewing in stories to market their product, Barco succeeded in providing delight, and eventually, that led to advocacy of the brand.
CEM – manage it well
Now, it's time to manage and nurture, and Customer Experience management helps you do precisely that. CEM gives you the edge over businesses by focusing solely on capturing the voice of the Customer and helping you building strong, long-term relationships with loyal customers. CEM lets you analyse and make informed decisions that improve the overall customer experience, increase retention, and drive sales into the business. Here are three steps to successful customer experience management:
Create and maintain complete customer profiles
Personalise all customer interactions
Get the right information to the right place at the right time – every time
Nurture and build
Personalised, automated customer interaction extends beyond the "purchase funnel" to all activities involved in meeting customer needs. Functions ranging from fulfilment to customer support and billing should be designed to provide the best experience for buyers. A brand that has a loyal base keeps in touch and interacts personally. Building a good email marketing strategy lets you retain customers and fuel brand advocacy. All you have to keep in mind is to ditch the formality and make newsletters valuable. Oracle was able to interact and provide a solution-based approach through insightful and consistent e-mailers. It also forayed into interactive webinars on relevant topics, educated and ultimately retained a loyal customer base.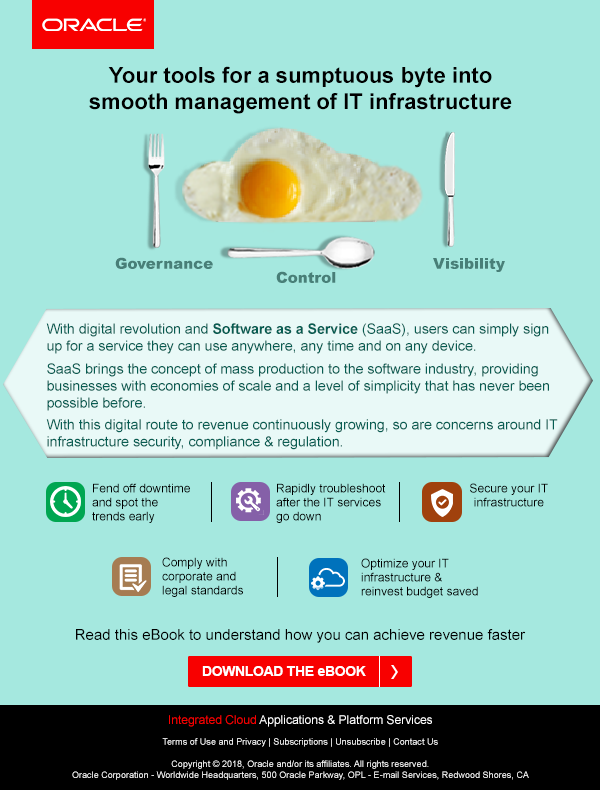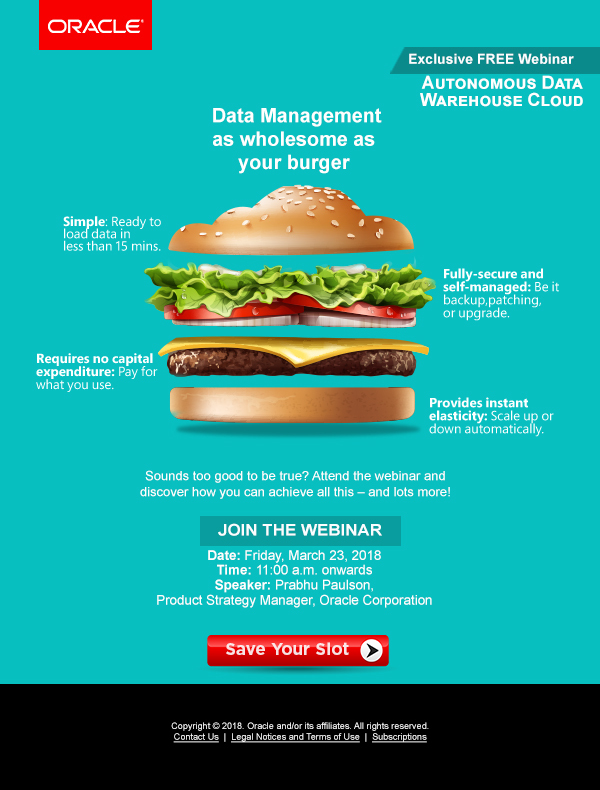 So, we're saying
To respond quickly to a constantly changing environment, B2B companies will need to know how to empathise with the customer, make the most of customer insights, and redesign the experience through digital excellence and contactless engagement. More than ever before, this is the time for organisations to invest in building these capabilities and taking advantage of all digital-learning tools available.
Click here to get in touch with our experts today.
Don't miss a single post!
Subscribe to our RSS feed
Content Connoisseur
Words are mere instruments with which Content Connoisseur is ruling the digital world. This diva creates awesome content strategies to help her clients woo the digital universe. She has the inherent ability to mould and present content for an impactful brand communication. Geeky yet stylish, Content Connoisseur loves to share her digital marketing word gyan with one and all.