We're making the world go on a rescuing spree!
If rescuing cute little creatures from the fierce claws of the villain makes a part of your day's schedule, then Rescue 'em is the game for you.
Rescue 'em is the new game on iOS and Android that packs the excitement of being at a carnival with a mission of rescuing adorable creatures suspended by a rope. The colourful background, cute characters, smooth interface, and simple tap-to-play mode not only make the game attractive to kids, but also helps them improve hand-eye coordination and works as a stress buster for adults, diverting their mind from daily worries with compelling gameplay.
Here's what happened at Frolic Island
Brutus has struck with his evil plan by abducting cute creatures of Frolic Island. As their fate hangs in mid-air, they long for a hero with quick tapping skills to Rescue 'em.
As the characters tied by the rope move from right to left on the screen, various objects such as mushrooms, candies, bombs, and gift boxes appear on the screen – each with their own characteristic attributes – that lend a different flavour to the game. Available on the Google Play Store for Android. Download and Rescue'em now!
A simple tap on the rope binding the character releases a boomerang that unties the character. Along with that, fetching candies earns you game points, and collecting gift boxes revives lost lives.
The story of the game revolves around a villain named Brutus, who roams from island to island in the fantasy world, on the prowl to capture cute little creatures and sell them at Carnival Island. In the pilot version of the game, Brutus discovered Frolic Island, from where he started abducting and transporting these adorable creatures to Carnival Island. These creatures have no hope apart from your quick tapping skills to rescue them.
Will you be the one to Rescue 'em?
Meet the residents of Frolic Island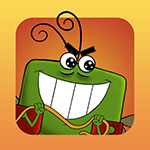 Brutus is a mean merchant from Carnival Island. He travels from island to island abducting cute little creatures, and sells them off to make a living.
Hootie is the wise little glazy-eyed owl. The more he sees the less he speaks. The cryptic little bundle of feathers absorbs all by the night and lives by his wisdom.
Waddles is the happy feet who adds zing through the way he walks. The black and white voyager makes the journey as worthwhile as the destination.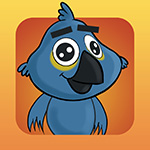 Beau will blow you off your feet with a storm of words. With racket in his DNA, Beau adds the extra pep by adding gossip to your daily diet.
Bubba: Under the thick and woolly coat is the timid and shy Bubba. He flutters his eyes and hears each word and likes to stick to his comrades.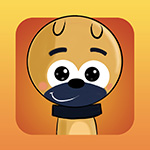 Pugsy: is a trouble maker who chews almost everything that comes his way. The only drill he likes is to roll over some warm gooey mud.
Patches: Vanity and liberty are the gems that adorn her. She likes to detach herself with the world and prefers her cat nap over anything else.
Simple, exciting, and gripping gameplay
Start warming up your fingers because Brutus has struck with his evil plan by abducting cute creatures of Frolic Island. As their fate hangs in mid-air, they long for a hero with quick tapping skills to Rescue 'em.
Dodge bombs, rotten eggs and poisonous mushrooms, and dive to fetch candies and surprise gift boxes to gain advantage over Brutus and start rescuing them now!
Here is how you score!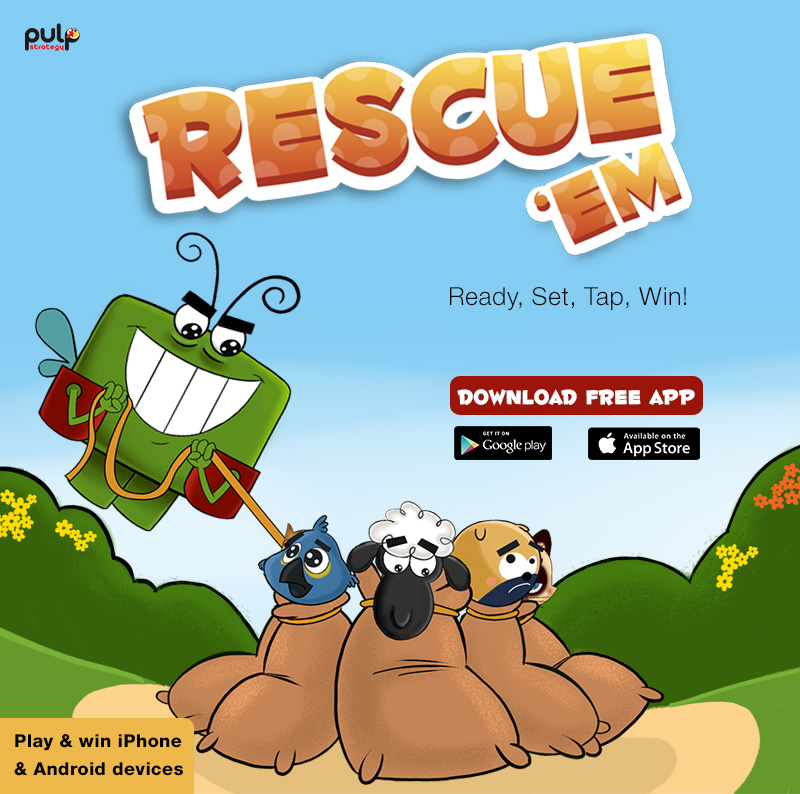 +50 points – each time you release a Boomerang or a Flying Disc
+100 points – for each Candy collected
-100 points – for each Mushroom collected
+1 Life – each time you tap on the Gift Box
-1 Life – each time you tap on the Bomb
-1 Life – when you let 5 characters pass by
-1 Life – when you drop 3 Candies
The hottest carnival rescue game: It's Delightful and addictive continuous gameplay. Fun to play, and challenging to master. Colourful endearing characters and pets, with the cute bird BEAU, or poor Waddles who hates being hung from the rope. This carnival rescue game promises to keep the entire family gripped in its action. Facebook integrated Leaderboard helps you keep a tap on your friends and competitors, power-ups and power-downs to add flavour to the game. Get the ultimate bragging rights with collectibles for top scorers
Don't miss a single post!
Subscribe to our RSS feed
Ambika Sharma - Chief Strategist at Pulp Strategy
Chief strategist @pulpstrategy, entrepreneur, consumer engagement designer, writer, adventure traveller, diver, HOG, SuperBiker and speed buff